Laurence Fishburne's Daughter Blames 'Political Situation' Under Trump For DUI
Chris Menahan
InformationLiberation
May. 04, 2017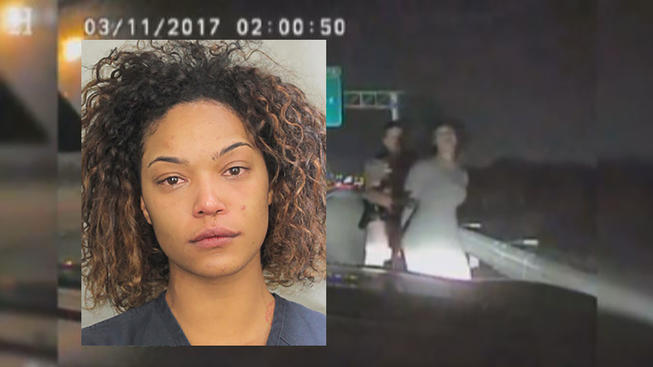 President Trump is driving leftists out of their minds.

From the Miami Herald:

Her bare behind, public urination and a Donald Trump rant: Montana Fishburne, the troubled daughter of the actor who played the self-possessed leader of the rebels in "The Matrix," gave I-95 motorists an eyeful and state troopers an earful when she was arrested March 11 on a DUI charge, according to a video of the incident released by the Florida Highway Patrol.

Wearing her ultra-short, clingy dress above her waist near the Oakland Park exit in Fort Lauderdale, the former porn star and daughter of actor Laurence Fishburne performed quite a show on the side of the road that night.
At one point, she stuck her butt in the air in front of a patient trooper who was trying hard, and actually managed, not to look.

She never played the celebrity card, and at no time did she tell troopers she is Fishburne's daughter.

She did, however, use the excuse of the Donald Trump presidency as a reason why the trooper should be patient with her.

"In the situation we're going through with Donald Trump," Fishburne says, "as a Latino American to another Latino American, I would appreciate if you could show me the exercise correctly so I can do it correctly.

"That would make me feel better because I really don't like the political situation in America."
Celebrity Chrissy Teigen also blamed Trump for her "crippling anxiety" that's causing her to grind her teeth and said she's going to "have to go on another med," adding "that is not a joke."

Even though Trump is cucking on most issues and is being blocked by the courts and the deep state on everything he tries, media hysterics have managed to convince the average liberal they're living under the Third Reich.

Follow InformationLiberation on Twitter and Facebook.