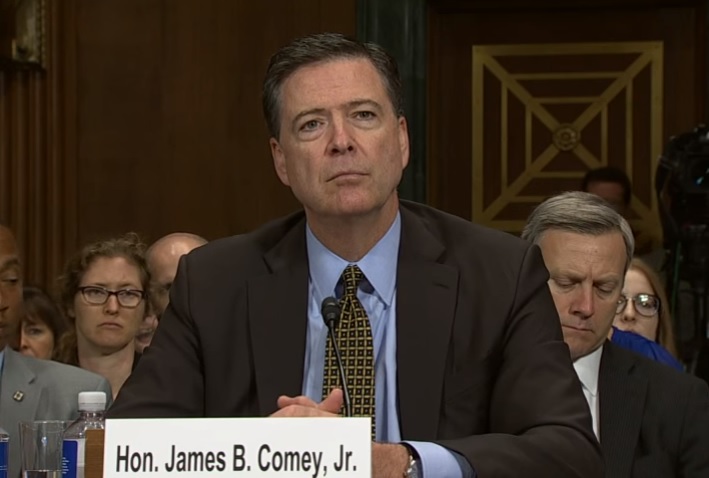 The Russians are coming, the Russians are coming!

From CNBC:

FBI Director James Comey told senators Wednesday that Russia remains involved in American politics, saying he thinks the country poses the "greatest threat" to the U.S. political process of any in the world.

During a Senate Judiciary Committee oversight hearing, Republican Sen. Lindsey Graham — a foreign policy hawk — asked Comey "what kind of threat" Russia presents "to the democratic process."
"Certainly, in my view, the greatest threat of any nation on Earth, given their intention and their capability," Comey said.

The FBI director did not elaborate on what Moscow has done recently to try to influence American politics, but the bureau is actively investigating that question.
They've been "investigating" this garbage for over eight months and have still yet to show the public any evidence.

Even if Russia was behind Wikileaks, which we've been given zero evidence to prove they were, all they did was inform voters about Hillary Clinton's corruption.

Wikileaks, which has an unblemished track record and a million times more credibility than our lying FBI, has said outright their source for the DNC and Podesta leaks was not the Russian government.

Former British ambassador Craig Murray, who says he met with the leaker, said the claims Russia interfered in the US election are "bullsh*t."

"I know who leaked them," he said. "I've met the person who leaked them, and they are certainly not Russian and it's an insider. It's a leak, not a hack; the two are different things."

That said, perhaps what Comey said is true if you view it from the perspective of our rulers like George Soros who view Russian nationalism as the "greatest threat of any nation" to their globalist world order. That's why they're trying to manufacture another "Arab spring" right now in Russia.

Follow InformationLiberation on Twitter and Facebook.