Maxine Waters Paid Daughter Nearly $650k From Campaign Funds
Chris Menahan
InformationLiberation
Apr. 24, 2017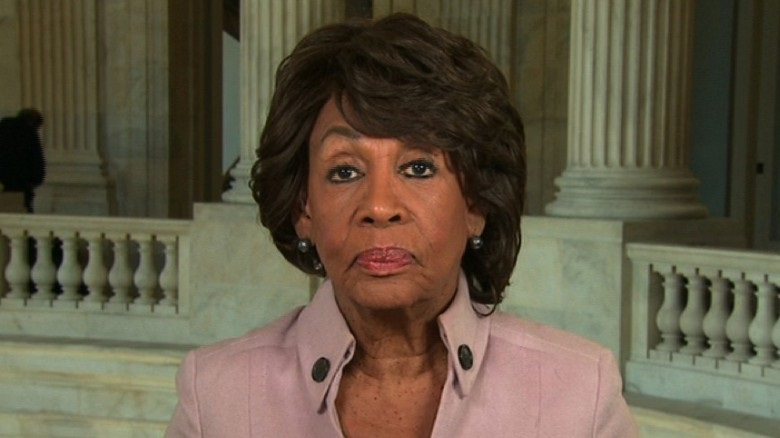 Is it time to impeach/expel congresswoman Maxine Waters?

From Free Beacon:

Rep. Maxine Waters (D., Calif.) is slated to pay her daughter another $108,000 for running a lucrative campaign operation that pulls in hundreds of thousands of dollars each election cycle, FEC filings show.

Karen Waters, the daughter of Rep. Waters, collected nearly $650,000 to date for running the operation for her mother's campaign.

Karen is in charge of a "slate mailer" operation for Citizens for Waters, Rep. Waters' federal campaign committee. Slate mailers, or endorsement mailers, involve a candidate or political group paying for the endorsement of another politician.
A candidate pays Citizens for Waters from their own political committees for her endorsement. If a candidate that she endorses does not directly pay her campaign committee, they must credit their own committee with in-kind contributions from Waters.

...Karen Waters collected $65,287 throughout the 2016 cycle to run the slate mailer operation. Karen, along with her firm Progressive Connections, has received nearly $650,000 in payments from Citizens for Waters since 2006.

Waters' most recent filings to the Federal Election Commission show that an outstanding balance of $108,952.15 is owed to Karen Waters. When Karen is paid the money that she is owed, she will have pocketed around $750,000 for running the mailers for the campaign since 2006.
Why is this even legal? This is blatant selling of influence and using the power of your "public service" position for your own enrichment.

Sounds pretty impeachable, does it not? While house members technically can't be impeached, they can be expelled.

Waters says every action Trump takes is an impeachable offense, so it's about time we start applying the same standards to her. What's good for the goose is good for the gander.

Follow InformationLiberation on Twitter and Facebook.