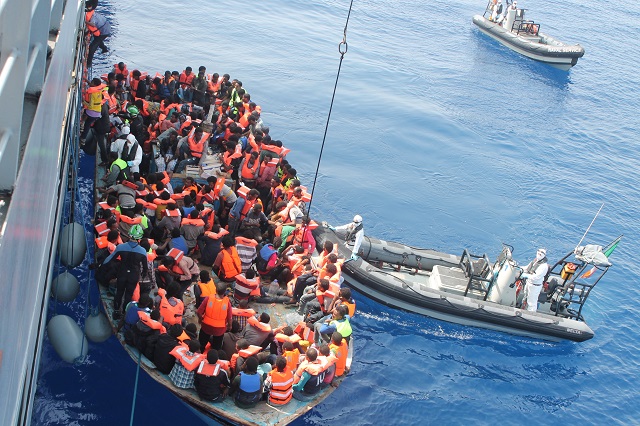 According to a German NGO working to flood Europe with migrants, there is no preventing "refugees" from crossing the Mediterranean sea because they don't "weigh" the decision of whether to come "rationally," they just figure "everything is better than where I come from, and if I'm going to die on my way, so let it be."

From RT:

The current EU policy of stemming the flow of refugees by cooperating with the Libyan military is profoundly wrong as migrants will cross the Mediterranean "either way" simply to escape dire plight in their home countries, a German rescue NGO said.

Frank Doerner, one of the chief managers at Sea Watch, a Berlin-based humanitarian NGO operating in the Mediterranean Sea, told Die Welt his organization expects the number of refugees dying at sea to skyrocket in 2017, saying "this year will be no good year."

"Many believe that people [migrants] weigh up rationally whether or not to attempt the journey [to the EU]," Doerner said of the reasons encouraging refugees to take dangerous journeys across the Mediterranean.

"People ask themselves – everything is better than where I come from, and if I'm going to die on my way, so let it be."

"They will come either way," he added.
If that's true, why aren't these so-called refugees going to Saudi Arabia and Israel?

Might it be because they'd be shot on sight?


I know this might sound pretty zany, but I think there's a slight chance Saudi Arabia using attack helicopters to blow up boats full of refugees might serve as a deterrent.
Doerner then lashed out at mounting allegations that humanitarian NGOs are working with traffickers or encourage illegal immigration from the Middle East and Africa.

In late February, Fabrice Leggeri, head of EU's border agency Frontex maintained that charities like Sea Watch make "traffickers to force even more migrants on to unseaworthy boats with insufficient water and fuel than in previous years."

"This is utter nonsense," Doerner said.

"It is totally absurd to think that people sit in their home countries and say, 'Let's travel to Europe, Sea Watch are waiting in the Mediterranean to save me.'"
That's actually exactly what they do. Last year, a group of African migrants in the Mediterranean capsized their own boat next to a Tunisian fishing crew after mistaking them for the coastguard, which they assumed would rescue them and take them to Europe. Instead, they all drowned because the crew couldn't do anything to help them.

Had there been basic shoot to kill orders like most countries have at their borders, these migrants would realize it's not worth the risk to travel to Europe and would still be alive today.

The Financial Times earlier quoted a confidential report by Frontex, which said migrants had been given "clear indications before departure on the precise direction to be followed in order to reach the NGOs' boats." The paper also accused charities of refusal to cooperate with EU authorities, thus making it extremely difficult to monitor their funding and major sponsors.
There's no question this is what's actually happening. These Soros-funded NGOs have already been caught running this scam as GEFIRA exposed last year.



RT continues:

Doerner replied that Frontex avoids communicating with rescue NGOs, preferring instead to train and fund Libyan border forces.

"This is risky," Doerner said, "as there are three different coast guards in Libya, each having different interests, including cooperating with traffickers." There were instances in the past, he said, when the Libyan Coast Guard searched NGOs' ships, sometimes at gunpoint.

The EU "is trying to solve a humanitarian crisis with military means," he went on, adding that Frontex wants to "criminalize NGOs" in order to have fewer actors in the Mediterranean, and "operate in a legal gray zone." Instead of inefficient solutions, Europe must combat roots of the migrant crisis and establish legal refugee routes, Doerner said.
The flow could be stopped overnight if Europe adopted the policies of the Saudis and Israelis and made it absolutely clear their borders will be defended by any means necessary.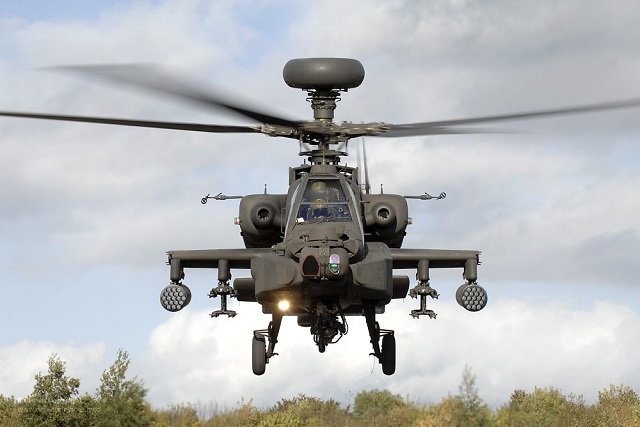 Instead, according to Doerner, Europe needs to build a giant bridge from Africa to Europe and bring these folks by the millions. They're going "to come anyway," so why not just build a superhighway over the Mediterranean and bring in all 1.2 billion?

Follow InformationLiberation on Twitter and Facebook.