Sweden: Viral Video Shows 4 Cops Struggle to Control One Violent Migrant
Chris Menahan
InformationLiberation
Apr. 02, 2017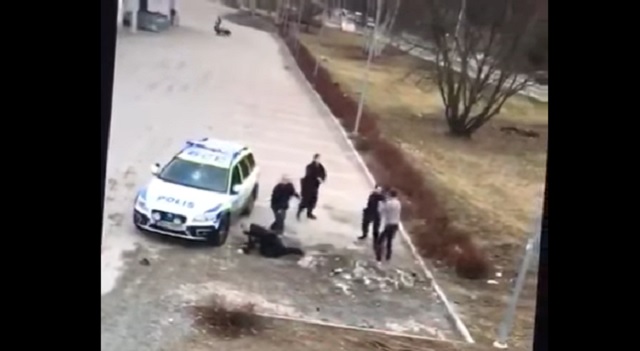 Viral video out of Sweden reportedly shows three female police officers and one male struggling to control one violent asylum seeker.

The video, which was originally shared Sunday on Facebook by Mikael Nyren, has managed to rack up 2.2 million views in less than 12 hours.

While the video starts with what's presumably another migrant tackling the suspect all by himself, the three female officers who pile onto the suspect are seen getting easily thrown off.

When a male officer comes to help, none of the female officers step in to assist him until it's clear he lost, then move in one at a time, only to get shoved to the ground and beat back.

Eventually, they give up and let the suspect smash up their police car with a rock, then let him walk away back to the housing center where he was presumably being given free room and board.



Here's the theme for Benny Hill if you want to overlay the two: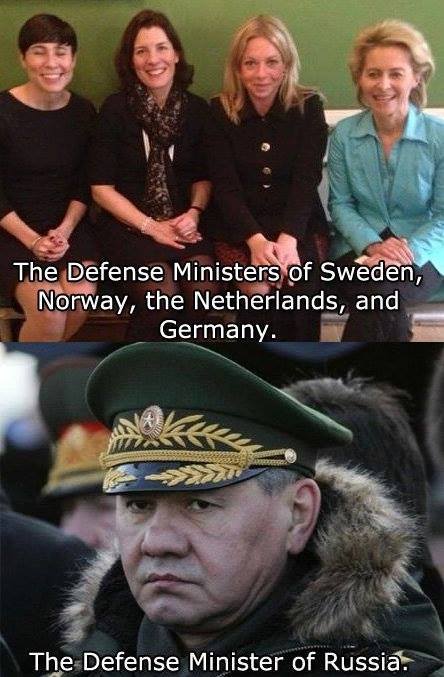 Follow InformationLiberation on Twitter and Facebook.