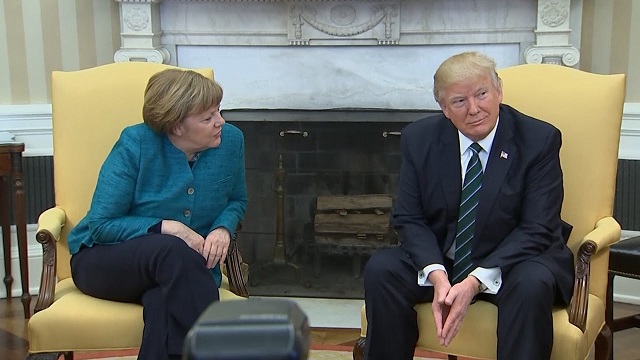 President Trump refused to shake hands with Angela Merkel during a photo op in the Oval Office on Friday.

From The New York Post:

...Trump hardly looked at Merkel and, when the photo op ended, didn't move in for a handshake.

When reporters asked whether there would be a handshake, Merkel leaned in and appeared to ask, "Do you want to have a handshake?"
Trump did not even look back at her.
You have to wonder if she yapped at him the same way she yaps at everyone back in Germany.

Next time he should bring a dog.

[Note: Trump did shake Merkel's hand when she first arrived and at their joint press conference.]

Follow InformationLiberation on Twitter and Facebook.