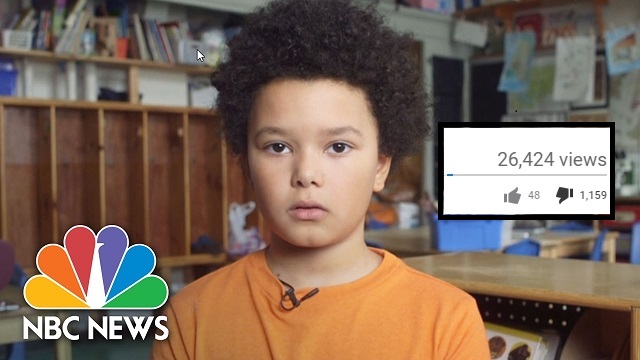 A sickening ploy from NBC News using children as pawns to demonize Trump is now epically backfiring.

Two videos NBC News released earlier this week show a bunch of little kids who appear to be reading off scripts telling Trump "you make me feel small" and "I'm afraid that you're going to hurt some of us blacks."

From Breitbart:

NBC News released two videos on their website of children delivering personal messages to President Trump, with many of their statements criticizing the president a month into his presidency.

The video series, "Dear Mr. President: Letters from the American Children," opens with a young boy excited about the prospect of a political outsider bridging the disconnect between the Washington establishment and the American people, but things go downhill from there.
"When you speak on things that make me feel uncomfortable, or I disagree with, you make me feel small because I know I can't change it," one girl remarks.

"Most of my family is black. I'm afraid that you're going to hurt some of us blacks," a young boy slowly recites to the camera.
Some children commented about the president's immigration policies, referencing the proposed border wall and his policy on restricting the number of refugees allowed into the country.

"Some of my friends are really scared about you building a wall, and the travel band [sic], because a lot of their families live in different places," another young girl says, referencing Trump's executive order on immigration.

"Just because I'm Mexican doesn't mean you can build a wall in my country," an older girl states.

In one video, a young girl tells Trump, "don't let people have guns." In the other video, a boy claims that Trump is "attempting to whitewash America."

Another boy says Trump's policy on refugees is "unfair," and the boy after him said there was no need to hate other countries "based on the actions of a single group or organization."
NBC News' video on YouTube is being heavily downvoted.





Their second video which was uploaded to another YouTuber's channel is also just as heavily downvoted:





"This is disturbing trash," one commenter wrote, "it's why your called fake news."

Another wrote: "Is this even News? What is this propaganda garbage? Fake News at it again with the propaganda. F you."

Here's the top comments, which will probably soon be deleted: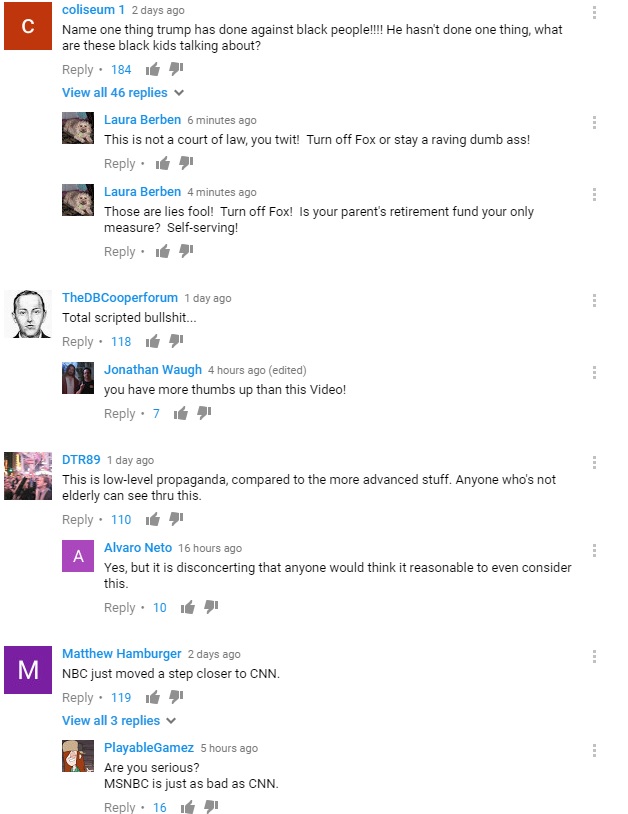 Follow InformationLiberation on Twitter and Facebook.