Fox Comedy 'The Mick' Features Underage Boys In Tub Prepping For Threesome
Chris Menahan
InformationLiberation
Feb. 16, 2017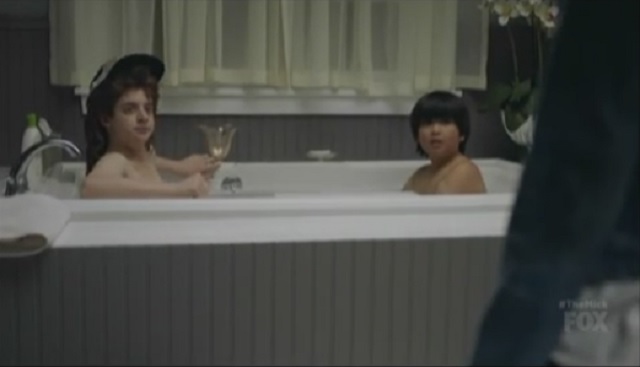 In the latest episode of Fox's "The Mick" which aired Tuesday, two underage boys are seen sitting naked in a bathtub together while waiting for another underage girl to have a threesome.

From NewsBusters:

What a pleasant scene to end another Valentine's Day with: minors possibly having a threesome. Forget the flowers. Forget the chocolates. Forget all that sentimental notion of finding that special person who can love and cherish you. No, the Fox comedy The Mick's implication of two underage boys in a bathtub waiting for an older girl is something that will stick with me, whether I like it or not.

In Tuesday's episode "The Mess," Mickey (Kaitlin Olson) tries to put her foot down with the kids, but it only leads to them going to what the eldest Sabrina refers to as a "white trash high school party." If you can get past colorful description, we move to the actual party which…admittedly is not much better than the description itself.
That distastefulness then takes a further dive when 13-year-old Chip (Thomas Barbusca) and his friend Andrew are asked to go somewhere more private with an older girl. The boys turn to each other to establish ground rules to "make sure things don't get weird." "Like, you and I shouldn't kiss for more than five seconds," Andrew suggests. Yikes! Chip nixes the idea and Andrew says, "All right, fine, geez, we won't kiss. Didn't know you were gonna be so weird about it."

The scenario ends with the young boys naked in a bathtub together as they wait for the girl to get them all drinks. Don't believe me? See for yourself.
This is the same show which featured another young boy wearing a ball gag and putting on a girl's dress while talking about how wind "kind of breezes on my vagina."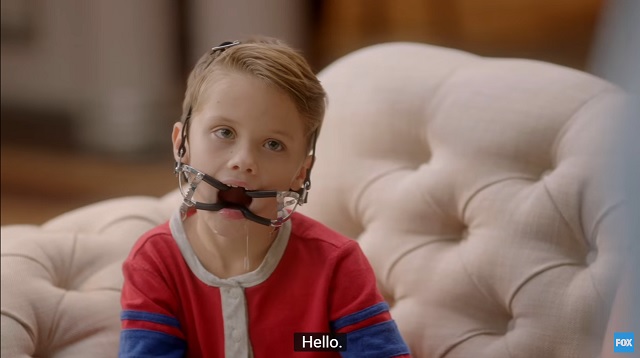 As I reported last month, the show was created by Dave Chernin and John Chernin, both sons of top Hollywood executive Peter Chernin. It airs at prime time on regular Fox, meaning they're literally targeting children with this garbage.

Follow InformationLiberation on Twitter and Facebook.