Trump Counter-Extremism Program to Focus on Islam Rather Than Right-Wing
Chris Menahan
InformationLiberation
Feb. 02, 2017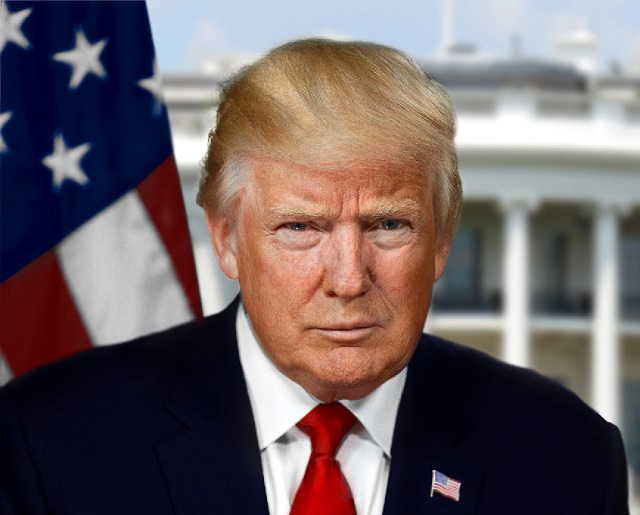 President Donald Trump is reportedly planning to end an Obama administration program focused on crushing burgeoning right-wing movements -- or "countering all extremism" -- and instead focus it exclusively on fighting radical Islam.

While extremist left-wing groups like those who just violently attacked Trump supporters at UC Berkeley have been allowed to flourish for years and have the media cover-up their crimes, right-wing patriot groups and other nationalists who want to restore America have been subject to endless infiltration and intimidation to keep them from getting any traction.

President Trump may finally bring this insanity to an end.

From Reuters:

The Trump administration wants to revamp and rename a U.S. government program designed to counter all violent ideologies so that it focuses solely on Islamist extremism, five people briefed on the matter told Reuters.

The program, "Countering Violent Extremism," or CVE, would be changed to "Countering Islamic Extremism" or "Countering Radical Islamic Extremism," the sources said, and would no longer target groups such as white supremacists who have also carried out bombings and shootings in the United States.

Such a change would reflect Trump's election campaign rhetoric and criticism of former President Barack Obama for being weak in the fight against Islamic State and for refusing to use the phrase "radical Islam" in describing it. Islamic State has claimed responsibility for attacks on civilians in several countries.

The CVE program aims to deter groups or potential lone attackers through community partnerships and educational programs or counter-messaging campaigns in cooperation with companies such as Google (GOOGL.O) and Facebook (FB.O).

...A source who has worked closely with the Department of Homeland Security (DHS) on the program said Trump transition team members first met with a CVE task force in December and floated the idea of changing the name and focus. 

In a meeting last Thursday attended by senior staff for DHS Secretary John Kelly, government employees were asked to defend why they chose certain community organizations as recipients of CVE program grants, said the source, who requested anonymity because of the sensitive nature of the discussions.

Although CVE funding has been appropriated by Congress and the grant recipients were notified in the final days of the Obama administration, the money still may not go out the door, the source said, adding that Kelly is reviewing the matter.
The money should be spent hunting down the antifa terrorists who maced women in the face at UC Berkeley last night and smashed Trump supporters heads in with metal pipes.



It's seeming more and more likely with the left's open celebration of violent terrorism we're going to see left-wing terrorism committed in this country as happened in the 1970's with the Weathermen, the Jewish Defense League, the Black Liberation Army and others.



Follow InformationLiberation on Twitter and Facebook.