Undercover Video: Left-wing Radicals Plot to Sabotage Trains During Trump Inauguration
Chris Menahan
InformationLiberation
Jan. 18, 2017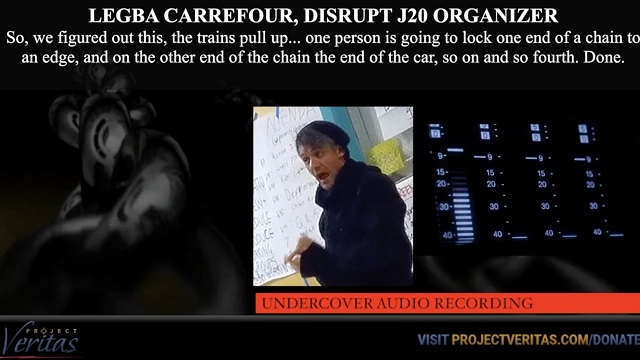 Undercover video from Project Veritas shows left-wing radicals with DisruptJ20 plotting to illegally "chain trains and halt the DC Metro."

"This video exposes the collusion between the various groups under the DisruptJ20 umbrella. The video shows that DJ20 is not simply a movement of fringe groups but instead a nefarious organization," James O'Keefe's Project Veritas says.

"Disabling trains constitutes an act of terrorism under 18 USC 1992," O'Keefe says. The code says violators "shall be fined under this title or imprisoned not more than 20 years, or both, and if the offense results in the death of any person, shall be imprisoned for any term of years or for life, or subject to death."

Sounds about right!

WATCH:



Follow InformationLiberation on Twitter and Facebook.