Anderson Cooper Shuts Down Warren's Claim Bannon is a 'White Supremacist'
Chris Menahan
InformationLiberation
Dec. 02, 2016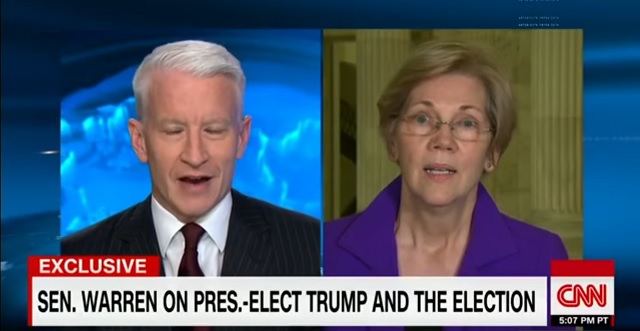 Some lies are too overboard even for the lying media.

From The Hill:

CNN host Anderson Cooper and Sen. Elizabeth Warren (D-Mass.) clashed Wednesday over whether one of President-elect Donald Trump's key appointments is a white supremacist.

Warren ignited the encounter by accusing Stephen Bannon, Trump's incoming chief strategist and senior counselor, of practicing the racist ideology.

"[Trump's] got as his strategic adviser someone who's a white supremacist," she said of Bannon, the former chairman of Breitbart News, on CNN's "Anderson Cooper 360."

"Wait a minute, there's no evidence he's a white supremacist," Cooper said, interrupting Warren. "Obviously, there are people who are white supremacists who support Donald Trump and support Breitbart or Steve Bannon."
Warren responded by gasping and saying "come on!"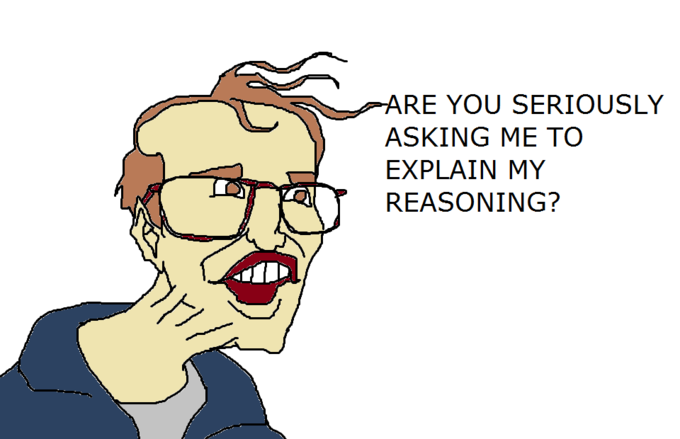 "Steve Bannon has certainly associated himself with white supremacists," Warren said. "Will you go that far?"

"I don't know that you can say, though, that he's a white supremacist," Cooper replied.

"Well, he's associated himself with white supremacists, is that close enough?" Warren responded. "This is a guy whose appointment is applauded by the KKK."

"What Donald Trump is doing, so far, is that he's said he's going to go forward on bigotry and he's going to go forward on Wall Street insiders. I think this is a real problem for the American people."

This is the only argument the left has left. Screaming "racist" has lost its power so they've moved on to "white supremacist" and "neo-nazi" in the hope more extreme rhetoric will stick.

I'm calling it now: next they're going to say Bannon is "literally Hitler" and "wants to put minorities in concentration camps."

Follow InformationLiberation on Twitter and Facebook.