Assassination Scare: Secret Service Rushes Trump Off Stage in Reno, NV
"Nobody said it was going to be easy for us, but we will never be stopped. Never, ever be stopped."
Chris Menahan
InformationLiberation
Nov. 06, 2016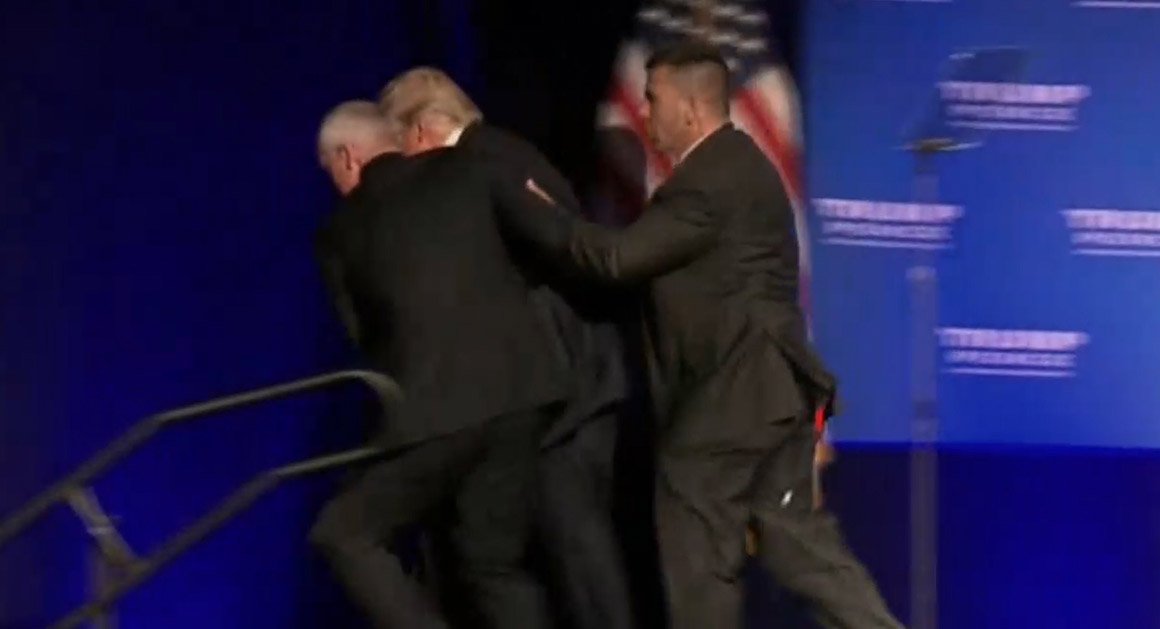 Fear of an assassination attempt triggered Secret Service agents to rush Donald Trump off stage Saturday night in Reno, Nevada.

From The Daily Mail:

'Go! Go!' agents shouted as they whisked Trump away and a combination of local police and private security wrestled Austyn Crites, 33, to the ground in the front of the crowd.

Crites identifies as a Republican who supports Democratic presidential candidate Hillary Clinton, according to his Facebook page.

A senior Trump campaign official told DailyMail.com that the suspect, whom rally-goers already identified as an anti-Trump protester, caused a panic when he reached into his waistband.

At that point, the campaign official said, a voice called out: 'He's got a gun!'
Trump's protective detail sprang into action, pulling him offstage as a sea of bodies scattered, screams rang out and authorities dragged Crites away as he kicked and strained.

The U.S. Secret Service said in a statement that 'a commotion' had occurred 'in the crowd immediately in front of the stage' and 'an unidentified individual shouted, "gun".'

'Secret Service agents and Reno police officers immediately apprehended the subject.

Upon a thorough search of the subject and the surrounding area, no weapon was found,' the statement added.
Crites is reportedly a Republicuck whose Facebook profile has a banner saying he's voting for Hillary Clinton: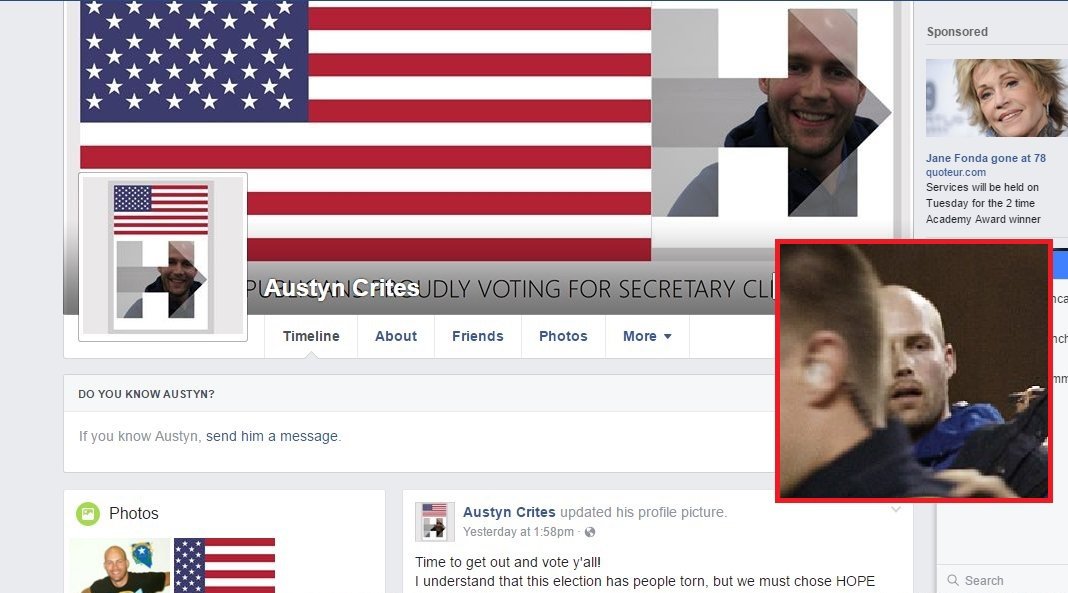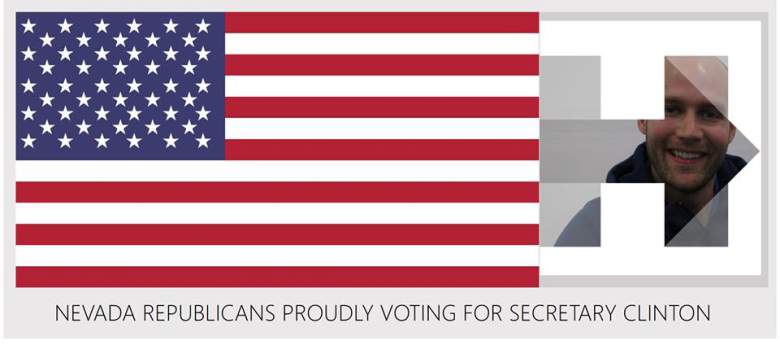 As Heavy.com reports:

On November 4, the day before the rally, he wrote on Facebook, "Time to get out and vote y'all!

I understand that this election has people torn, but we must chose HOPE over HATE!"
Crites changed his profile background to just an American flag, removing the Hillary insignia entirely, then later deleted his account:


Video of Crites being detained:


James O'Keefe questioned whether this was another Clinton "birddogging" attempt:


Others said the same:


Crites made a post on Facebook which reads like it was written by the Clinton campaign and makes this seem like it was indeed a birddogging attempt, he also says he donated to Hillary Clinton and voted for her: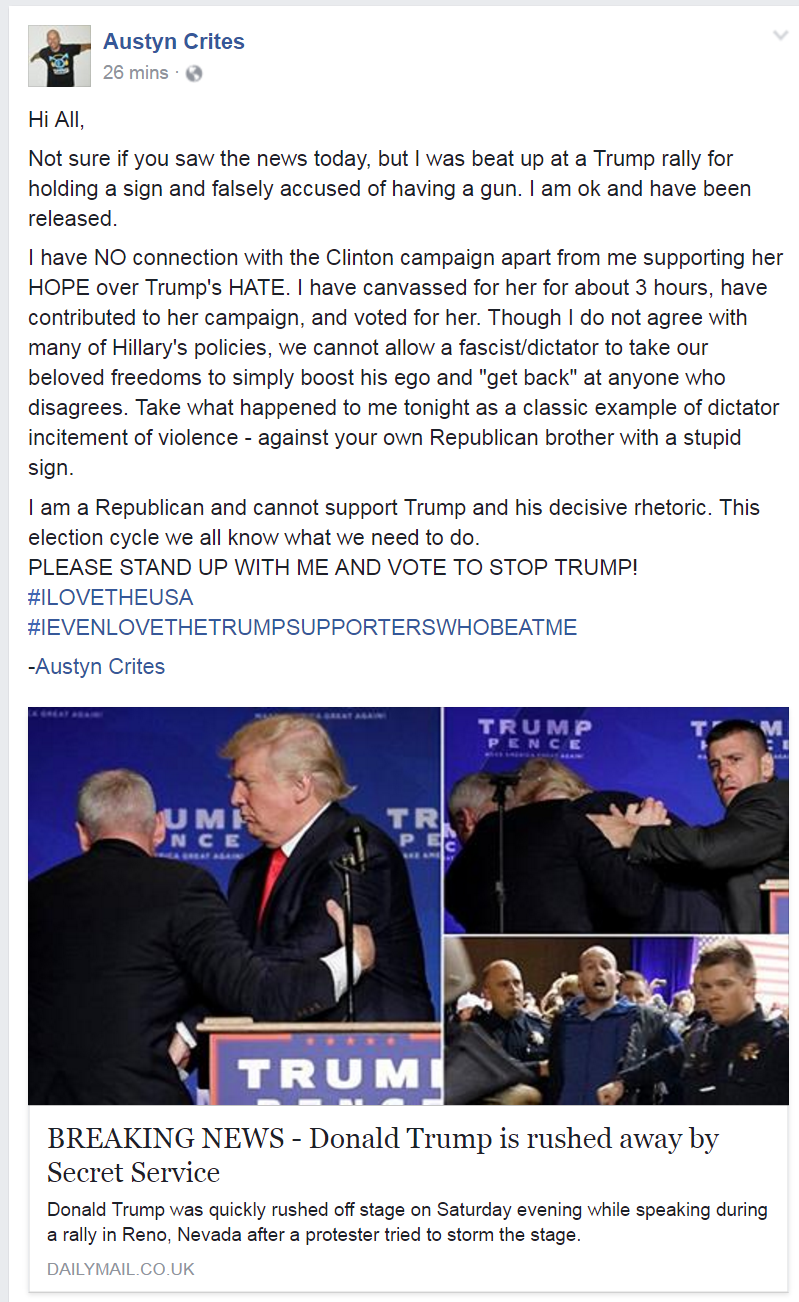 MSNBC's Chris Hayes and his guest blamed Trump for the scene, despite acknowledging there has been a few "scary moments" where leftist lunatics rushed his stage:


Austyn Crites showed up in the Wikileaks Stratfor files for having purchased the book "The Next Decade" by George Friedman.

Trump's face during the scare:


Dank Pepe meme:


Despite the scare, Donald Trump returned to the stage afterwards and finished his rally.

"Nobody said it was going to be easy for us," Trump said to cheers, "but we will never be stopped. Never, ever be stopped."



Hillary Clinton's competing Florida rally ended early due to rain. Her raspy voice also appeared to have given out.



Follow InformationLiberation on Twitter and Facebook.