Louis C.K. Endorses Hillary, Says We Need A "Mom" To Take Care Of Us (But Palin Was A "Disgusting C*nt")
Chris Menahan
InformationLiberation
Nov. 03, 2016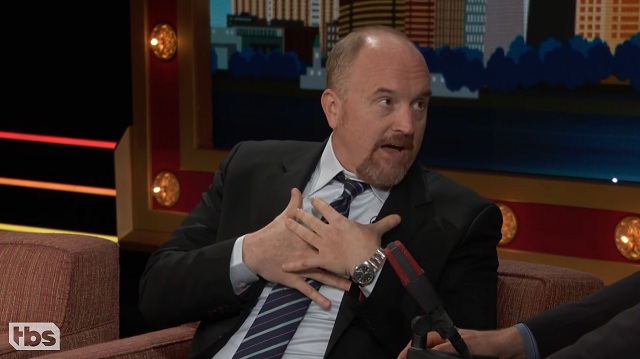 Comedian Louis CK wholeheartedly endorsed Hillary Clinton Tuesday on CONAN because he said we need a "mom" who will "feed" us, "teach" us, and "protect" us.

From The Huffington Post:

"It's not about the first woman, it's about the first mom," C.K. told talk show host Conan O'Brien on Tuesday night. "A mother, she's got it. A mother just does it. She feeds you and teaches you, she protects you. She takes care of shit."

For 240 years, C.K. said, fathers ― "bald father, fat father, every kind of father" ― have been running the country. It's high time America put someone like Clinton, a woman he described Tuesday as "really talented" and "super smart," in the Oval Office, he said.


As a nation of pathetic man-babies, we need a "mom" to take care of us.

Understand, "children"?

Despite his belief we now need a "mom" to "mother" us from the White House, Louis C.K. said years ago mother-of-five Sarah Palin was a "f**king retard making c*nt."

While C.K. told Conan it's "stupid for him to say" he's supporting Clinton "because he's splitting his audience in half," he already wrote a letter earlier this year saying Trump "is Hitler."

For taking such a brave stance, C.K. was blacklisted by the media and Hollywood -- and by "blacklisted" I mean he's gotten more work than ever and received universal praise.

Follow InformationLiberation on Twitter and Facebook.