FACT CHECK: Hillary Clinton Does Want to #DraftOurDaughters
Chris Menahan
InformationLiberation
Oct. 28, 2016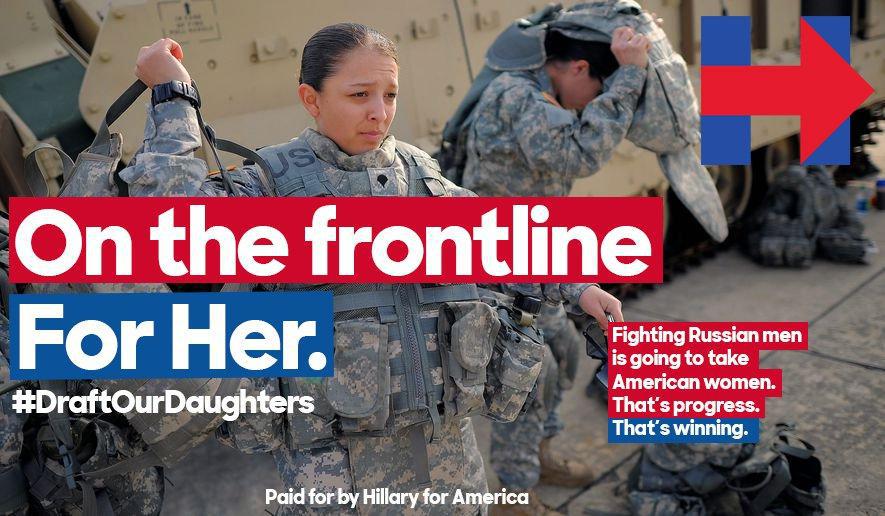 With #DraftOurDaughters trending today on Twitter, many are wondering if Hillary Clinton does in fact want to draft young women into war.

The record shows she does.

As the Huffington Post reported in June in an article titled "Hillary Clinton Thinks Women Should Be Included In The Draft":

Hillary Clinton said she backs legislation requiring women to register for the draft, moments before the Senate voted in favor of the measure.

"I do support that," Clinton told The Huffington Post on Wednesday.

The provision would have little practical impact, at least in the short-term. The United States has relied on an all-volunteer army since 1973, which Clinton said she continues to favor.

"I am on record as supporting the all-volunteer military, which I think at this time does serve our country well," she said. "And I am very committed to supporting and really lifting up the men and women in uniform and their families."
Note the caveat: "at this time."

That shows Hillary Clinton is aware the situation could change. If the United States were to go to war with Russia, which she has threatened on numerous occasions, at that time it's clear she would favor a military draft, which she believes should include our nation's daughters.

VERDICT: Clinton supports drafting young women into the military.



While memes like those below are not officially from the Hillary Clinton campaign, they accurately reflect Hillary Clinton's stated positions.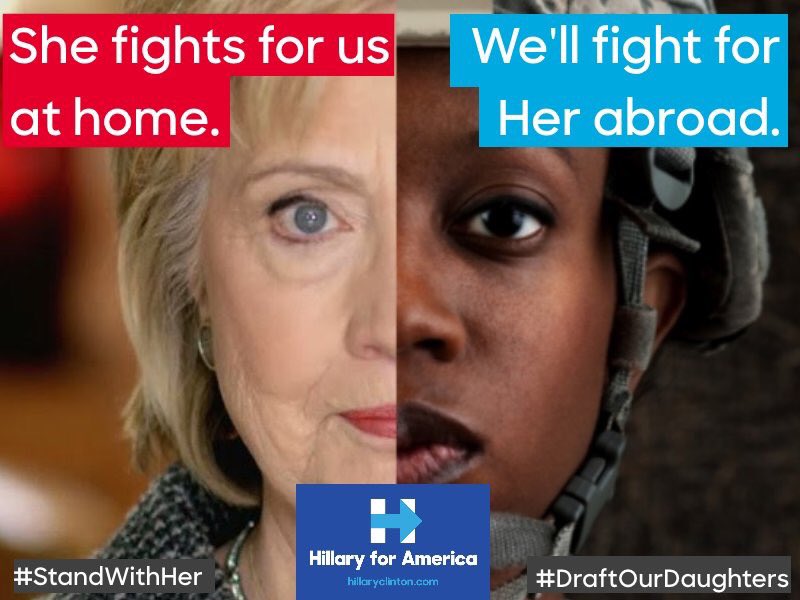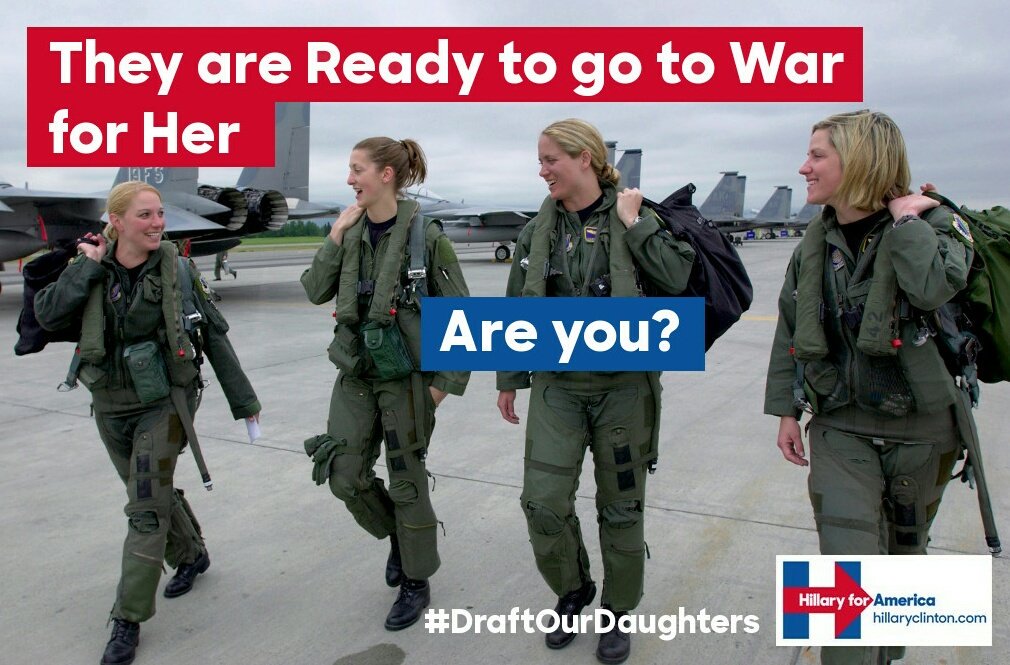 Follow InformationLiberation on Twitter and Facebook.