Hillary Clinton Tries to Blame the Black Guy for Her Email Scandal
Chris Menahan
InformationLiberation
Aug. 22, 2016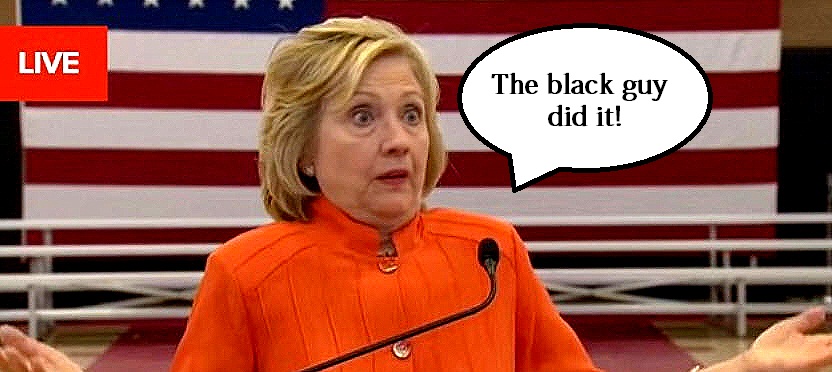 Hillary "All Black Youth Are Super Predators" Clinton tried to pin the blame for her email scandal on Colin Powell.

From People Magazine, "Colin Powell Says Hillary Clinton's 'People Have Been Trying to Pin' Email Scandal on Him":

On Friday, the New York Times reported that Clinton told FBI officials former Secretary of State Colin Powell had advised her to use a personal email account while she held the Secretary of State office herself.

"Her people have been trying to pin it on me," Powell, 79, told PEOPLE Saturday night at the Apollo in the Hamptons 2016 Night of Legends fête in East Hampton, New York.

"The truth is, she was using [the private email server] for a year before I sent her a memo telling her what I did," Powell added.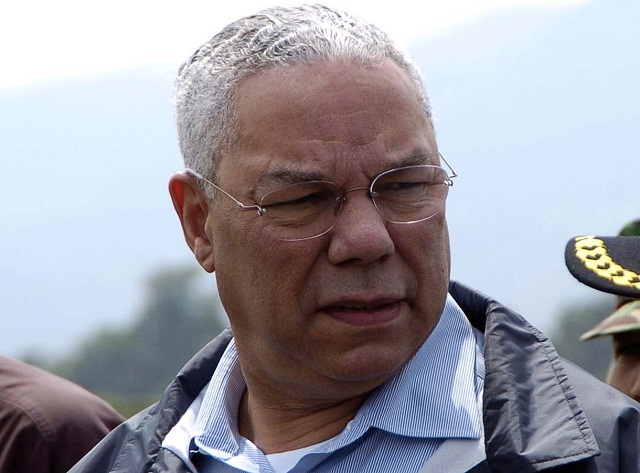 U Wut M8?


Despite her trying to blame Powell for her own blatant corruption, NBC News parroted her lies without without any scrutiny.



As NewsBusters reports:

With a news brief in the 9 a.m. ET hour on Friday, NBC's Today jumped on a report that Hillary Clinton tried to blame former Secretary of State Colin Powell for her e-mail scandal during conversations with the FBI. The morning show's news anchor Sheinelle Jones told viewers: "...sources tell NBC News that Hillary Clinton told the FBI that former Secretary of State Colin Powell recommended that she use a private e-mail account for unclassified communication."

Clinton of course sent classified information using her private e-mail, which is what prompted the criminal investigation into the matter. Jones continued: "Clinton says Powell made the suggestion both at a dinner party shortly after Clinton took over at the State Department in 2009 and also in an e-mail exchange around the same time."

Only minutes later on MSNBC, correspondent Kristen Welker read a statement from Powell's office denying Clinton's claim: "Just moments ago, Andrea Mitchell received a statement from aides to former Secretary of State Colin Powell. I'm going to read you a little bit of it....It reads, 'General Powell has no recollection of the dinner conversation.'"

Apparently NBC's rush to parrot the latest Clinton campaign spin caused the network to stumble over the facts.
No wonder Clinton is rapidly losing black support.


Follow InformationLiberation on Twitter and Facebook.