Hijab Wearing Olympian Who Attacked Trump Loses Almost Immediately
Chris Menahan
InformationLiberation
Aug. 08, 2016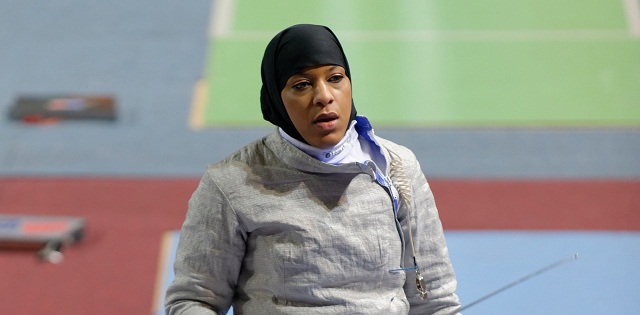 Hijab wearing fencer Ibtihaj Muhammad, who declared jihad on Donald Trump last week, lost almost immediately at the Rio Olympics.

The "history maker" is now being portrayed as a poor victim, pressured into being a "one-woman Trump buster."

From The Independent:

She was the poster girl for the hijab, a breaker of ground as the first American Muslim to compete at the Olympic Games in the traditional head-dress of her faith.

Turns out faith was irrelevant all along. When the whistle blows in this arena it's about winning and losing. Nothing more, nothing less. Religious orientation had no bearing on the emotional swirl that claimed fencer Ibtihaj Muhammad after her defeat to Cecilia Berder of France in the last 16 of the sabre.

The swarm of journalists on hand to record history were not quick enough to intercept Muhammad after her loss. She swept straight through the mixed zone in tears before the fourth estate could get out of the lift.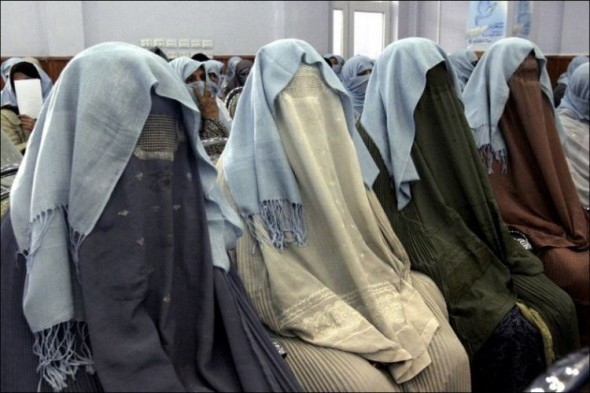 Heroes for women everywhere.
...She probably could not face one more question about the hijab, about crossing some artificial frontier. She had enough on her plate without having to negotiate the one-woman Trump buster construct that we, the media has decided she must be.

...After building an early lead Muhammad fell behind 7-8 at the interval, a deficit which quickly grew to 8-13, a statistical mountain that is almost impossible to climb. She brought it back to 10-14 but with only one more point needed Berder was by far the calmer athlete on the mat and duly delivered the decisive blow to progress to the quarter-finals.

...Muhammad is not yet finished with the Games. She will return later this week in the team competition. It is too much to hope that by then all talk of the hijab will have fallen away, of course.
No one forced her to declare a fatwa on Donald Trump during the biggest week of her competitive life. She chose to do it as a strong, independent, hijabbed woman.

If it distracted her, that's her own fault for going out of her way to make it an issue.

Of course, in the world of our hostile media, since she lost and the tears started flowing, the "strong," "independent" woman is now to be portrayed as a victim without a hint of irony.


Meanwhile, American's first Olympic gold winner of 2016, Ginny Thrasher, who actually spent her time trying to win rather than attacking Donald Trump, has had her win largely ignored by the media and is being denigrated by the left.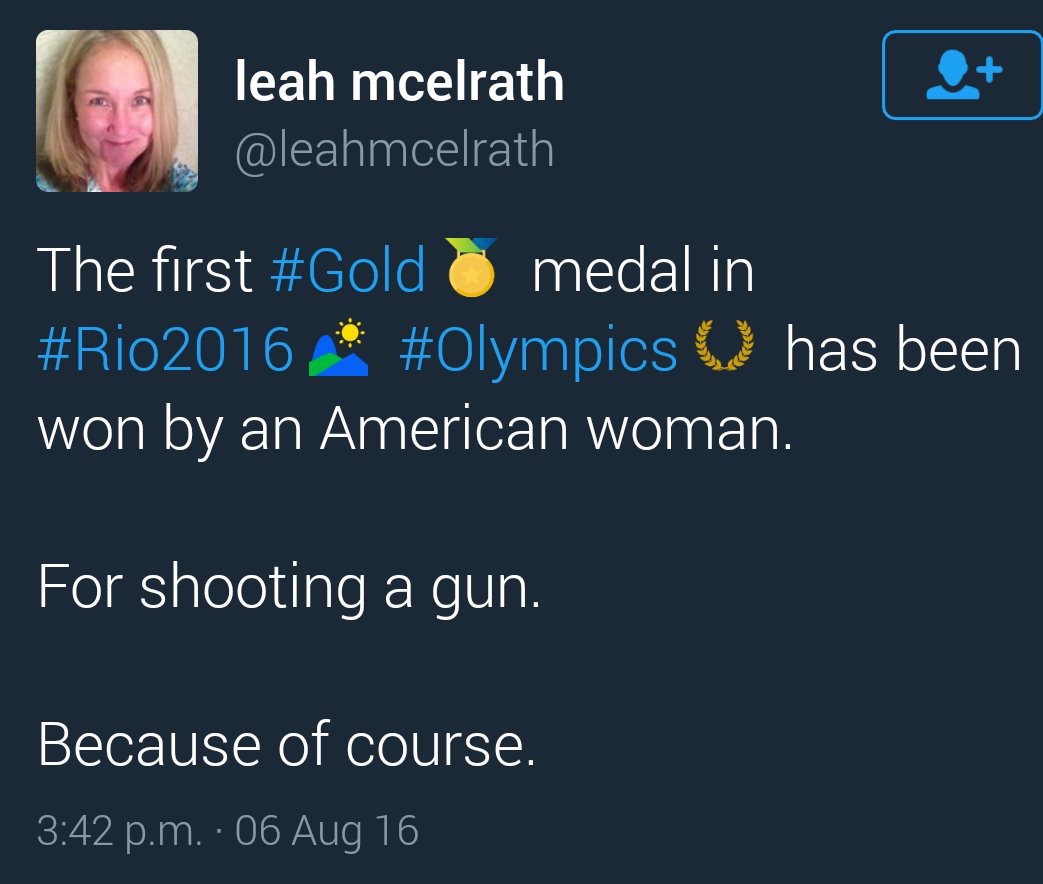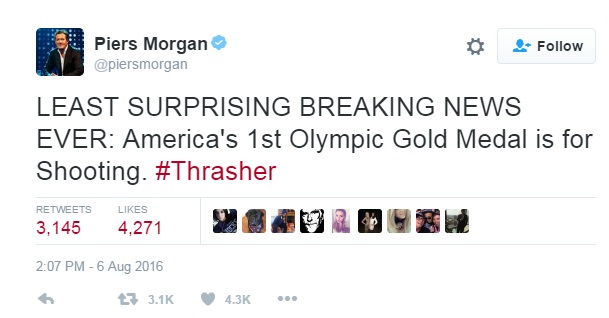 If only Ginny had been wearing a hijab.


Follow InformationLiberation on Twitter and Facebook.