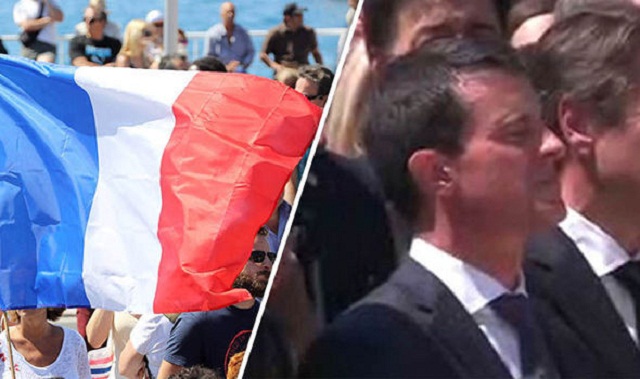 The propaganda is no longer working.

From Breitbart

French Prime Minister Manuel Valls was booed this morning as he attended a memorial event for the victims of the Bastille Day attack.

Mr Valls was attending a minute's silence in the city of Nice when the large crowd vented their anger at him, loudly jeering when he appeared alongside other politicians.


The reaction comes after he told the French public to "learn to live with terrorism" following the country's 12th Islamist incident since January 2015.



He said on Friday: "Times have changed and we should learn to live with terrorism. We have to show solidarity and collective calm. France has been hit in its soul on the 14 July, our national day.

"They wanted to attack the unity of the French nation."
Grandstanding over the dead your own policies got killed is a favorite government pastime -- but no longer.

These "minute of silences" are perfect for these traitors to quietly slip in and act as though they're one with the people. They put huge social pressure on people not to raise objections under the guise it will somehow "disrespect the dead," but here the crowd loudly booed him and called him a "salopard," which translates to "bastard."

From the Irish Times:

The Bastille Day massacre has hardened attitudes. "I didn't vote for the [so-called "far-right" party] Front National (FN) until now," said Benoit (27), a graphic artist. "The attack made up my mind for me. We've tried everyone else."

"Hollande is the man responsible for this act," a decorator called Nico joined in angrily. "He was about to lift the state of emergency…. He has done strictly nothing…"

On Sunday night, Valls and his interior minister Bernard Cazeneuve issued a joint communique, defending the government's record. "Until now, no government has done as much to fight terrorism," the text says.

But the grieving, angry people of Nice are not convinced. "I'm here to demand protection," said Marie-Claire, a middle-aged woman who works in a hospital for old-age pensioners.

But did they have any solutions? I asked. "The solution is that he [Mohamed Lahouaiej-Bouhlel, the killer] should have been in Tunisia, not here," said Benoit, the FN convert.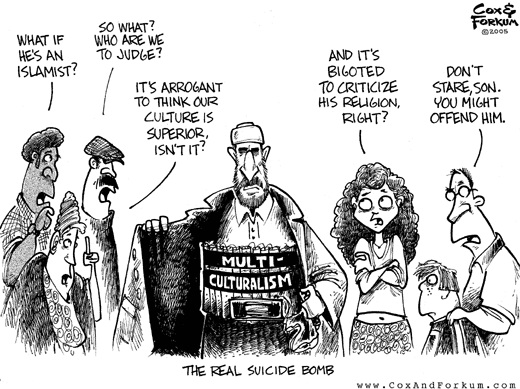 "If you have a residence card and you commit an offence, you should be expelled," Marie-Claire added, referring to Lahouaiej-Bouhlel's assault conviction.

Several people approved of Christian Estrosi, the former right-wing mayor of Nice, now president of the Provence-Alpes- Côte- d'Azur region, and a critic of the socialist government.

Not Benoit. "Estrosi was chummy with the UOIF [the Muslim federation of France, which is affiliated with the Muslim Brotherhood]. He was a cabinet minister when [former president Nicolas] Sarkozy did away with la double peine [which provided for the expulsion of convicts who did not have French nationality]. If we still had it, that sonofabitch wouldn't have been able to drive his lorry down the promenade. Obviously, they're all responsible: Valls, Cazeneuve, Hollande…"

Most of those I spoke to said they feared a backlash against Arab Muslims. Except Benoit. "I don't fear it anymore," he said. "If something happens [against Muslims], I won't blame the people who did it."
This type of rhetoric is potentially illegal, yet they're saying it anyways and no longer give a damn.

No longer are people being cowed by fear of being called a "racist."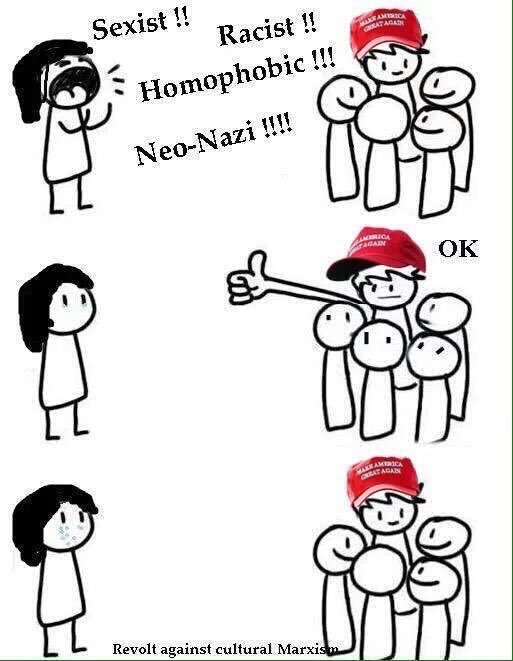 The people of France have had enough of this multi-cultural suicide.

France for the French. Greece for the Greeks. Germany for the Germans.

Muslims have 49 countries of their own, they should live in them.

Follow InformationLiberation on Twitter and Facebook.