German Author BANNED From Facebook After Sharing Book on Migrant Crime
Chris Menahan
InformationLiberation
Jul. 05, 2016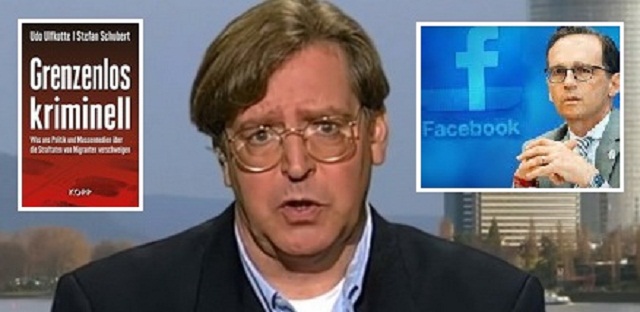 German author Udo Ulfkotte was reportedly banned from Facebook for sharing his new book on migrant crime.

Ulfkotte shared his story on the German website PI News, it was highlighted and translated by Diversity Macht Frei.

Ulfkotte writes:

In recent weeks and months lots has been said here about Facebook censorship, etc. As of today I am affected by it too. On my Facebook page I had around 30,000 followers (together with friends), every day placing current reports and especially links and information, each with details of the source, amounting to several thousand posts in total.

A few days ago I announced and presented a non-fiction book there ("Grenzenlos kriminell" [Borderlessly criminal] that I have written with the ex-police officer and best-selling author Stefan Schubert. Afterwards I was initially blocked for one day. When I presented it again I was blocked for 3 days and this morning to my surprise I was agains blocked for 7 days and cannot post myself. Since 12, according to dozens of my followers who have been asking me about it, I have been taken completely offline with the note "Unfortunately this content is not currently available".

And all of this because the ex-police officer Stefan Schubert and I have brought to market a non-politically correct book, titled: "Grenzenlos kriminell, Was uns Politik und Massenmedien über die Straftaten von Migranten verschweigen" [Borderlessly Criminal, what politicians and the mass media are covering up and migrant crime].
Ulfkotte's Facebook page now shows the following message: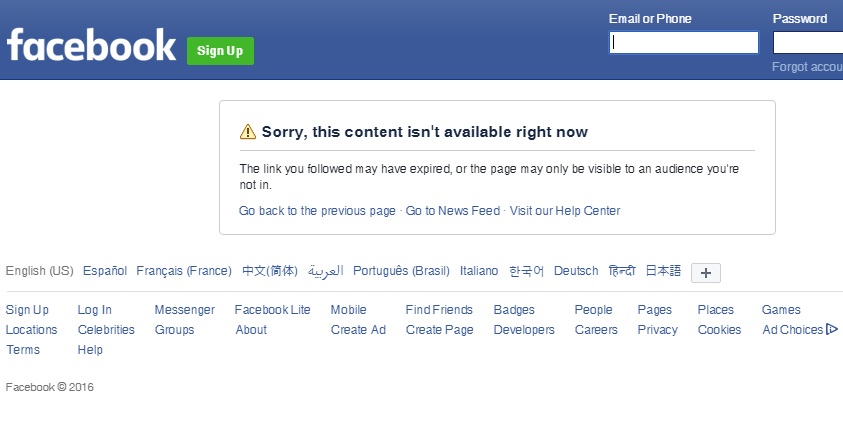 Udo Ulfkotte made international news two years ago for his claim he was paid by the CIA and Germany's own Federal Intelligence Service to print pro-NATO news stories under his name in the large German newspaper Frankfurter Allgemeine Zeitung.

Mark Zuckerberg met with Angela Merkel last year and agreed to crack down on posters expressing "racist" sentiments critical of migrants.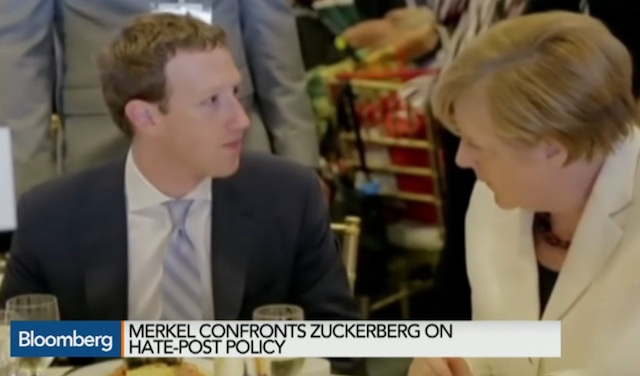 Ex-Stasi agent Anetta Kahane was placed in charge of monitoring for "xenophobic" posts shared on the social network.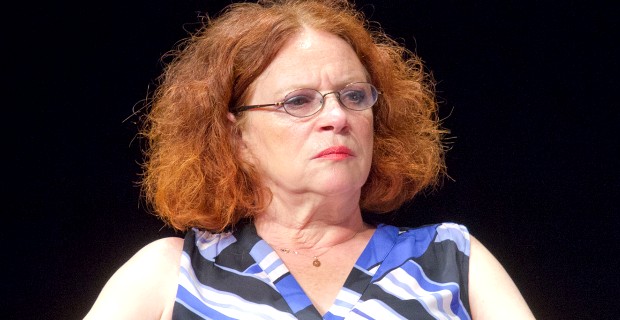 Facebook these days regularly censors posts critical of migrant crime if they're deemed "hate speech" by their censorship brigades.

Just last, month popular writer Ingrid Carlqvist of the Gatestone Institute had her page shut down for sharing this video she made on how migrants have triggered a rape epidemic in Sweden:



Her page was later restored after her story triggered mass public outrage and garnered international news coverage.

Share this story with everyone you know and let's see if we can force them to change their decision.

Follow InformationLiberation on Twitter and Facebook.