20yo Migrant Who Raped 10yo Boy Citing "Sexual Emergency" Shown Leniency
Chris Menahan
InformationLiberation
Jun. 16, 2016


The 20-year-old Iraqi migrant who raped a 10-year-old boy in Vienna, Austria was only sentenced to six years due to his "young age" and "unfavorable life conditions."

From The Local:

Twenty-year-old Amir A., an asylum seeker from Iraq who is married with a child of his own, initially claimed to police that it was a "sexual emergency" when he attacked the schoolboy.

He pleaded guilty in court in Austria in April and was sentenced to six years on Tuesday for the serious sexual abuse of a minor and rape. The sentence is not yet legally binding.

The defendant could have received possible jail time of up to 15 years but received six years due to his young age, the fact he had no previous convictions, and what the court called "unfavourable life conditions".
That poor, young, 20-year-old man.

He's pretty much just a kid, you know?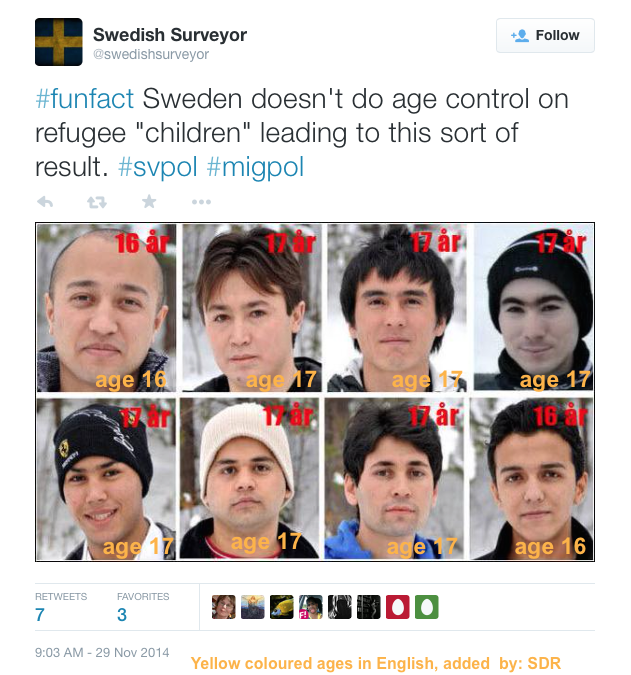 Turns out the "asylum seeker" was actually an economic migrant who wanted to get into Sweden for welfare.
Amir A., who left Iraq where he worked as a taxi driver in August 2015, told the court that he had "wanted to build a future for myself and my family", according to the Kurier.

Although initially heading to Sweden, he eventually claimed asylum in Austria and was placed in refugee accommodation in Hietzing.

[...]The young boy was swimming at the pool by himself and had befriended a 15-year-old boy, who was with the Iraqi man.

When the youngster went off to the showers after his swim the 20-year-old followed him and pushed the boy into a toilet cubicle, where he assaulted him.

[...]The mother of the victim, who arrived in Austria herself as an immigrant from Serbia during the civil war says she regrets teaching her five children to offer the same hospitality to new arrivals that she had herself received.

She said earlier this year that her boy still has psychological scars "which may never heal", and that he has to take antidepressants and sleeping tablets.
This is the mistake the entire West is making, assuming these migrants are "just like us" when the facts show this is not the case.

Follow InformationLiberation on Twitter and Facebook.