Trump Says He'll Stop Obama Plan to Force "Diversity" on White Neighborhoods
Chris Menahan
InformationLiberation
Jun. 12, 2016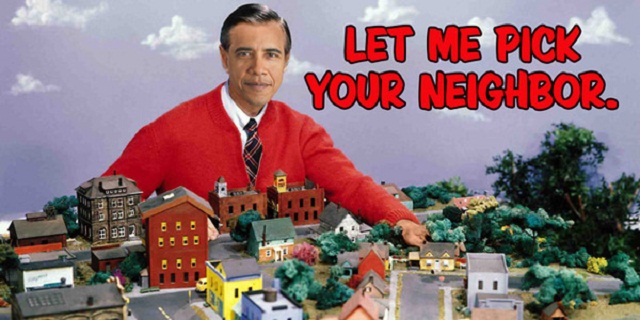 Bad news white people, you won't get to "diversity" forced on your neighborhood if Trump becomes president.

Via The Daily Caller:

WESTCHESTER, New York — Donald Trump told Westchester County Executive Rob Astorino Tuesday he will discontinue the Housing and Urban Development regulation that allows the federal government to dictate local and state zoning laws.

Following a press conference Trump gave in Briarcliff Manor to reporters announcing he would give a major speech next week, Astorino met with the presumptive GOP nominee and discussed the battle he is engaged in with the Justice Department and HUD over an affordable housing settlement made in 2009 between Astorino's predecessor and a New York based five person non profit, which put the county on the hook for 750 units of affordable housing.

Astorino argues the federal government now wants more than what the county originally agreed to in the settlement and can actually afford. In 2015, HUD Sec. Julian Castro established a rule, known as Affirmatively Furthering Fair Housing (AFFH).

"[Trump] is aware of it and he understands it and he absolutely opposes what the Obama administration is trying to do and what Hillary would perpetuate. It's urbanizing the suburbs and it's taking away the rights of local communities through their own elected officials to determine how their community is made up," Astorino told The Daily Caller. "And that's exactly what the Obama administration is doing through the powers of the federal government. It would not continue under the [Trump] administration."

The AFFH rule mandates $3 billion of annual community development block grants on 1,200 recipient cities and counties to rezone neighborhoods along income and racial stipulations, essentially forcing affordable housing into middle income and upper middle-income suburban neighborhoods.
I'm sure Americans will be devastated to hear this news.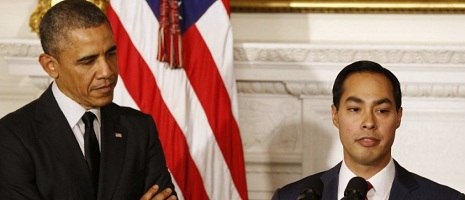 HUD's own study on the program showed it to be a disaster.

As Investors.com reported last year:

Social Engineering: President Obama's new suburban integration plan won't just harm the middle class by reducing safety and property values. It won't even provide the economic benefits it promises to relocated minorities.

We know this because HUD already tried a similar experiment under President Clinton of resettling urban poor in the suburbs. It failed, as a HUD study reveals.

From 1994 to 2008, HUD moved thousands of mostly African-American families from government projects to higher-quality homes in safer and less racially segregated neighborhoods. The 15-year experiment, dubbed "Moving to Opportunity Initiative," or MTO, was based on the well-intentioned notion that relocating inner-city minorities to better neighborhoods would boost their employment and education prospects.

But adults for the most part did not get better jobs or get off welfare. In fact, more went on food stamps. And their children did not do better in their new schools.

The 287-page study sponsored by HUD found that adults who relocated outside the inner city using Section 8 housing vouchers did not avail themselves of better job opportunities in their new neighborhoods, and saw a "sizable negative impact on annual earnings."

"Moving to lower-poverty neighborhoods does not appear to improve education outcomes, employment or earnings," the study concluded.

Even then-senior HUD official Raphael Bostic, a black Obama appointee, admitted in a foreword to the 2011 study that families enrolled in the program had "no better educational, employment and income outcomes."

Worse, crime simply followed them to their safer neighborhoods. "Males … were arrested more often than those in the control group, primarily for property crimes," the study found.
Crime "followed them" and their productivity went down across the board.

What a shocker.

The Obama administration knows their plan won't "help" anyone and yet they're doing it anyway.

I wonder why...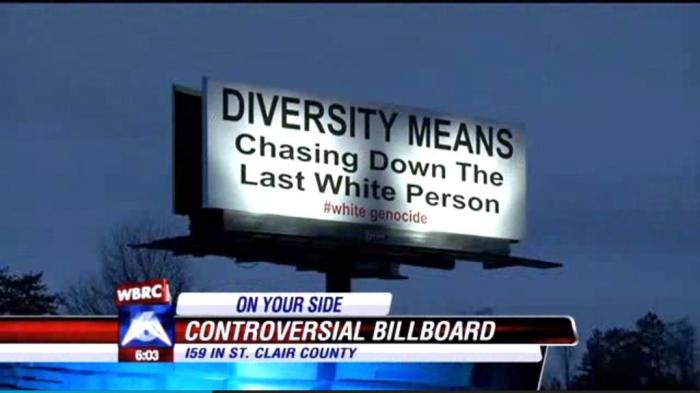 Follow InformationLiberation on Twitter and Facebook.