SHOCK POLL: Trump Leads Hillary in Oregon 53% to 26% Among Independents
Chris Menahan
InformationLiberation
May. 30, 2016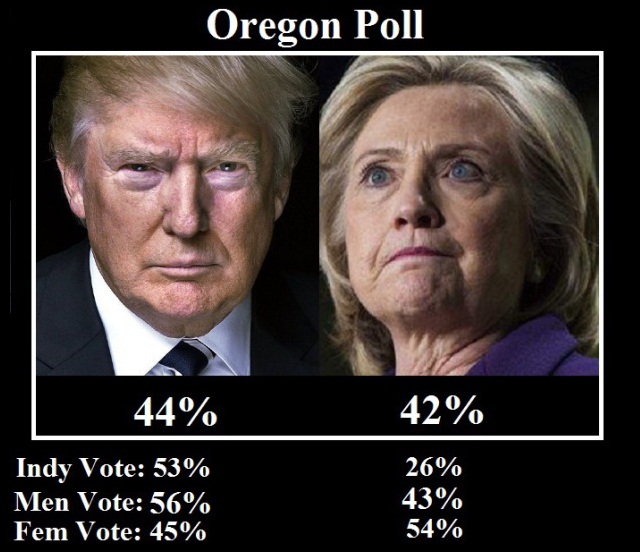 A shocking new poll from Oregon shows Trump ahead 44%-42% overall and leading among independents by an incredible 27 points.

For reference, Obama stomped Mitt Romney during the 2012 election in Oregon 54.5% to 42.7%.

This is devastating for Hillary.

"In addition to the 27 point lead with independent voters, Donald Trump also has a 13 point advantage with male voters – and the deficit with female voters is only 9 points," The Conservative Treehouse writes.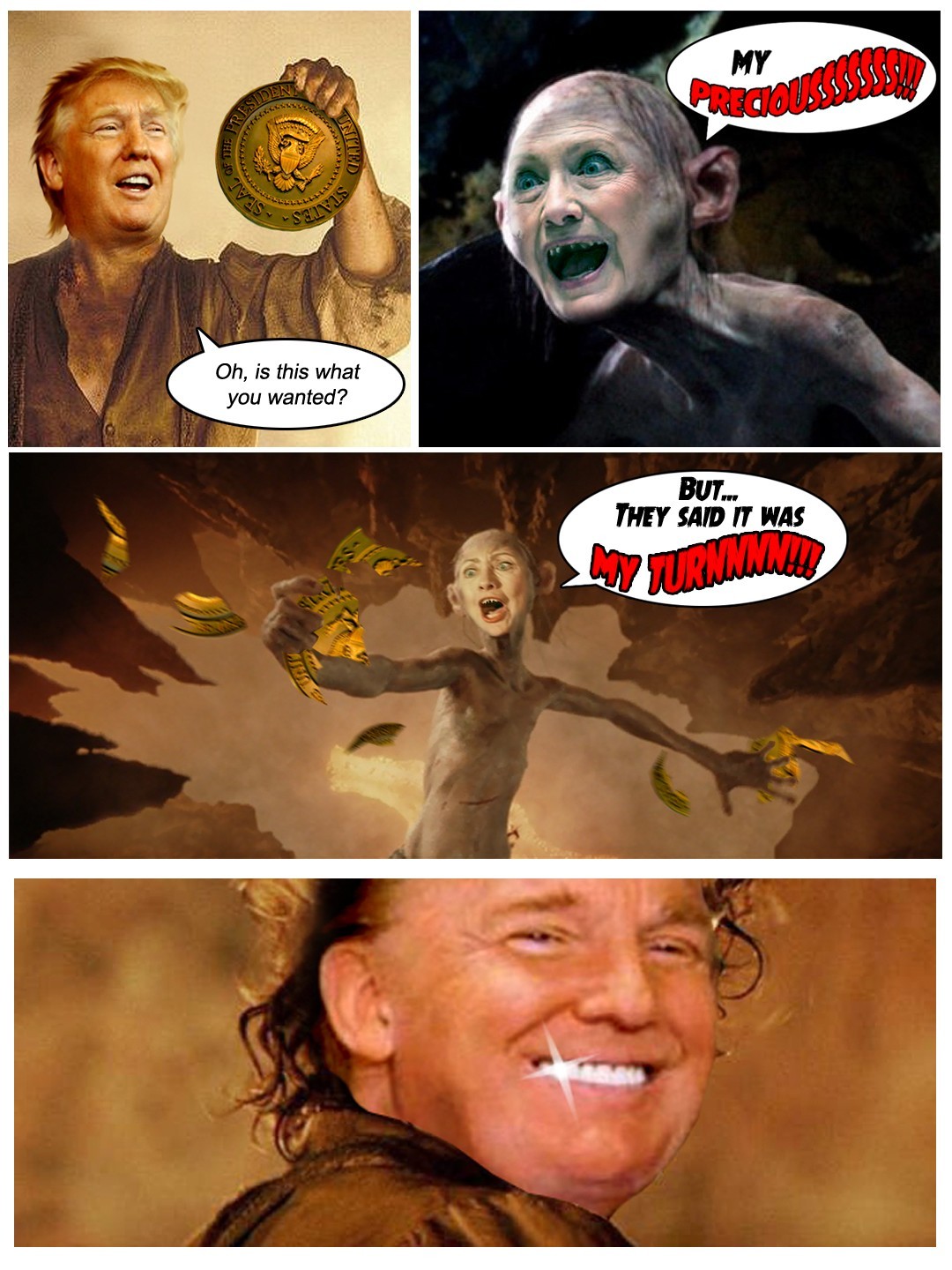 Hillary is quite possibly the most hateable woman on the planet. It's going to be very difficult for her to raise her numbers when the more people see her the more they dislike her.

Her numbers actually went down one week a few months ago when she did a media blitz going on SNL and another bunch of other TV shows.

I'm convinced her supporters only like her in theory. When they actually see her in action, her entire being is so repellent the phony image they have of her in their mind quickly fades.




Speculation is rife she's going to be indicted soon and Joe Biden is going to be swapped in. The problem there is Bernie just came out on The Young Turks Friday and said he thinks it would be a "terrible, terrible idea."

"What that would say to the millions of people who have supported us, who have worked with us, to say all of your energy, all of your votes, all of your beliefs are irrelevant, we're going to bring in somebody else — I happen to like Joe a lot — but I think that would be a very, very serious blunder for the democratic party."


Such a move would further fracture the democrats and would be great for Trump.

Follow InformationLiberation on Twitter and Facebook.