VIDEO: Crazed Feminists Harass Man For Filming "Whiteness History Month" Presentation
Chris Menahan
InformationLiberation
Apr. 29, 2016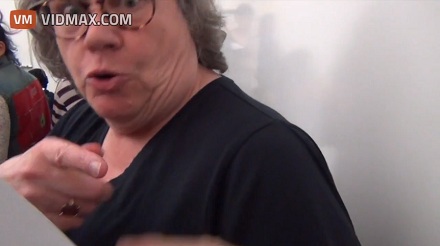 Crazed feminists surrounded and harassed a cameraman peacefully filming a "Feminism & Whiteness" presentation during Portland Community College's "Whiteness History Month."

After an instructor is seen asking her feminist horde to surround and block YouTuber LaughingAtLiberals (hereby LaL) from filming, they did so dutifully, as Michael Strickland noted, using both "papers and body fat."


[Mirror]

One "land whale" which was either a female or a male in transition, even rammed LaL, then tried to claim he rammed her.

LaL was eventually pretty much forced out, when he asked police whether or not their intimidation tactics were acceptable, Sgt. Terry Langly pathetically murmured "sure, it's acceptable."

Not one to give in easily, LaL came back to the event with a giant extendable monopod!

In order to block his camera this time, a large feminist had to stand up on a chair and reach to the ceiling! Funnily enough, the autist used an autism awareness sign to block his camera, but LaL came prepared and filmed her with a second camera in his other hand!

Overall some excellent sh*t lording from YouTube great LaughingAtLiberals!

Follow InformationLiberation on Twitter and Facebook.