Religious Freedom Crushed: Illinois Inn Fined Over $80,000 For Refusing to Host Gay Wedding
Chris Menahan
InformationLiberation
Mar. 30, 2016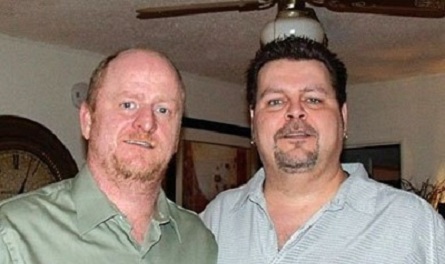 This is not about "equal rights," this is about extortion.

These fanatics could have gone anywhere to host their civil union, they instead chose to target and harass this one Inn owner and persecute him solely for his beliefs.

From Reuters:

CHICAGO (Reuters) - An Illinois inn that refused to allow a same-sex couple hold their civil union ceremony on the property was fined more than $80,000 by the Illinois Human Rights Commission on Tuesday.

An administrative law judge with the commission ordered TimberCreek Bed & Breakfast to pay $15,000 each to Todd and Mark Wathen for emotional distress.

The Wathens had contacted TimberCreek in 2011 as they looked for possible locations for the ceremony.

TimberCreek owner Jim Walder had responded to the Wathens' inquiry with an email that said "homosexuality is immoral and unnatural," according to the American Civil Liberties Union of Illinois.

TimberCreek, located about 100 miles south of Chicago, must also pay $50,000 in attorneys' fees and $1,218.35 in costs.
Why would you even want to hold your wedding at a place where people don't want you?

Who wants to give money to people who hate them?

This is pure politics, they shopped around for someone to shakedown. The amount of stress this must have put this man under is immeasurable, and now he's been hit with an obscenely large bill for the "crime" of wishing to use his own property as he sees fit.

Take a look at TimberCreek Bed & Breakfast's Yelp page, it's rated one star because of left-wing fanatics vandalizing it with a flood of fake reviews.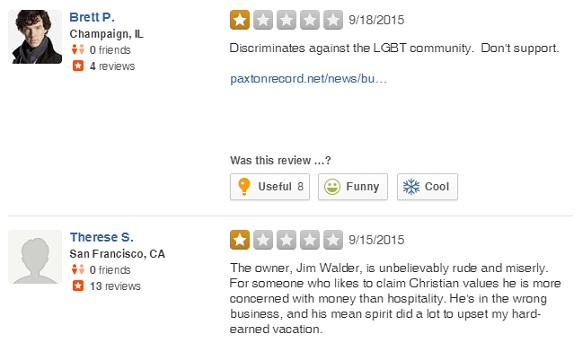 The left is literally trying to destroy this man's life simply because he believes differently than they do.

These fanatics don't care about freedom, they hate freedom: They want privilege, the exact thing they claim to despise in others.

Follow InformationLiberation on Twitter and Facebook.