Montreal Police Union Takes Stand Against 'Unethical' Ticket Quotas
Chris Menahan
InformationLiberation
Feb. 18, 2016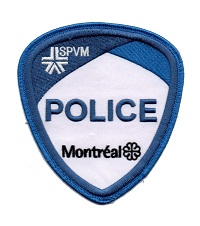 Rather than lie and hide the truth about quotas to pad their wallets, the Montreal police union has called for ticket quotas to be outright abolished.

From the Montreal Gazette:

Long-standing rumours of police having a quota for traffic tickets appear to be true.

Montreal's police brotherhood said since the beginning of the year, several superior officers have been promised performance bonuses based in part on the number of traffic and municipal bylaw tickets issued by the rank-and-file officers they supervise.

"We find this totally indecent and unethical," said Yves Francoeur, president of the Montreal Police Brotherhood, the union that represents police officers working for the Montreal Police department. "It has been the talk of the town among our members."

According to numerous reports, the city has issued a new overall performance bonus for senior officers, based on numerous factors, among them the number of tickets issued, including a minimum number for each officer. The bonuses are also linked to the response time for calls, for arrests, and other performance indicators. Senior officers have been promised bonuses of between one and four per cent of their salaries for satisfactory performance, between four and six per cent for very satisfactory, and between six and eight per cent for exceptional performance.

Francoeur said the scheme has caused much anger among regular unionized officers. He said senior-ranking officers will make between $9,000 and $12,000 more per year based partly on the number of tickets issued by their subordinates, mostly officers in patrol cars enforcing traffic bylaws. Francoeur said his members have noted there has been more pressure from top police brass to issue tickets since the beginning of the year.

"Our members now understand why station commanders have been attending meetings since the beginning of the year to ask officers to (issue more tickets)," he said.

Francoeur said the scheme serves to degrade the public trust in police officers.

"We're not a company that sells hotdogs, we're working in public security," Francoeur said. "This is totally unacceptable."
Projet Montréal spokesperson Alex Norris said, "We believe tickets should be given out based on public security, and not based on whether a senior officer will get a big fat bonus at the end of the year."

This story paints a stark contrast to New York City's police union which colluded with the NYPD's top brass to institute a secret quota system against the wishes of their rank and file officers.