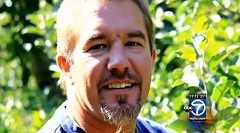 Five months after Fairfax County, Virginia police shot and killed 46-year-old father and husband John Geer in his home, the police's investigation into the shooting has still yet to be completed, and his friends and family are outraged.

Now, Geer's best friend Jeff Stewart who witnessed the shooting is speaking out, saying he saw police shoot his friend with his hands up.

Geer and his wife were having a domestic dispute and his wife called the cops. She told them he had a gun. Geer told police over the course of the 20-30 minute stand-off he was drinking and had a gun, but said it wasn't on him.

Stewart, who arrived at the scene after receiving word, said he saw Geer slowly sliding his hands down the sides of his door, and it was when his hands were at head height that an officer opened fire on him.

Shocked, Stewart says he told the police "you just shot an unarmed man!"

After being shot, Geer shut the door and stumbled back into his home. Video from the scene shows police then waged a military style invasion his house, using a tank-like vehicle to break down his door before a team of police dressed like military stormed in.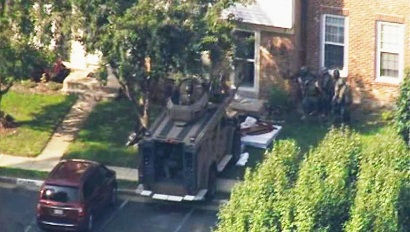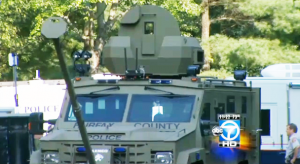 Watch the video report featuring Jeff Stewart's interview courtesy of WJLA:



Despite five months having passed, police are still stonewalling and seem to have done nothing.

ďI donít understand the process taking place at this point. I donít understand why the family, most of all, canít get answers to what happened, to what was said, to why this officer did what he did,Ē Stewart said.

"I find it hard to believe that had a citizen shot an unarmed man standing in the front door of his home, that it would be five months before we would know the outcome of that case."
_
Chris runs the website InformationLiberation.com, you can read more of his writings here. Follow infolib on twitter here.