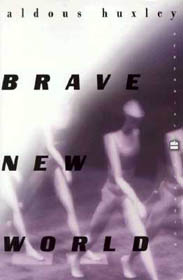 Tony Blair has unveiled a provocative campaign to crack down on future problem children before they are even born.

He set out plans for massively increased state intervention in the homes of 'nuisance' families to tackle anti-social behaviour.

In a desperate attempt to show that his premiership has not run out of steam despite increasing demands from Labour MPs for him to step down, he said 'pre-birth' action would be taken if necessary.

The plan for what were promptly dubbed 'Fasbos' - anti- social behaviour orders for foetuses - prompted outrage at Westminster last night. Critics dubbed it the ultimate encroachment of the nanny state into the home. Labour MPs fear that Mr Blair, who yesterday was still refusing to publish a detailed timetable for his departure, is trying to shackle his expected successor Gordon Brown to contentious policies in the dying days of his regime.

But the Prime Minister insisted it was right to force teenage mothers to accept state help even before their children were born - and insisted the reforms would continue 'long after I'm gone'. He highlighted young single mothers as being a particular cause for concern.

'If we are not prepared to predict and intervene far more early, children are going to grow up in families that we know perfectly well are completely dysfunctional,' he said. 'The kids a few years down the line are going to be a menace to society and actually a threat to themselves.'

Mr Blair, who held a seminar on 'social exclusion' with ministers this week, is due to make what Downing Street claims will be a 'keynote' speech on the issue next week.

A Government policy paper is expected to follow. But in an interview with the BBC, the Prime Minister gave a taste of what was to come and defended the need for increasing state intervention.

'I think we need to deal with these particular issues and intervene at a very early stage,' he said. 'If you've got someone who is a teenage mum, not married, not in a stable relationship, here is the support we are prepared to offer you, but we do need to keep a careful watch on you and how your situation is developing because all the indicators are that your type of situation can lead to problems in the future.

'What I'm really talking about now are a group of people that maybe have multiple problems who we need to identify far earlier.'

Mr Blair admitted that previous Government policy - including the flagship New Deal and Sure Start programmes and huge extra investment in the schools - 'really hasn't helped' some families. 'It's really a mark of the fact that as you move on you develop policy,' he said. 'And the policies that have worked enormously well, like the children's tax credit and the New Deal and Sure Start, have helped hundreds of thousands, millions of people, but you've always got to be looking at the next stage.'

The Prime Minister expressed breezy confidence that the reforms would outlast his time in Downing Street.

'For us as a party and a government, this is something we are passionate about, that we have developed for a number of years and will continue long after I've gone. I think most sensible people, whatever their political persuasion, will say, yes, this is a debate we need to have. And I'm confident enough we can lead people to the point at which they say OK, maybe we do have to intervene in that way.'

Downing Street was, however, unable to provide any further details of specific policy pledges based on Mr Blair's plan, or any extra funding.

Shami Chakrabarti, director of the civil rights group Liberty, said: 'Every civilised society has to make choices about how to deal with the struggle of parenthood. One approach is about support and education - the other Big Brother approach leads to a place that's almost unthinkable.

'No doubt some people are likely to make better parents than others. But before children are even born, we should reflect on who is the best judge of that.'

Tory policy chief Oliver Letwin said: 'Trying to improve conditions for those living in disadvantaged situations is a real challenge, but the answer is not more state intervention and yet more bureaucracy.

'The only realistic way forward lies with social enterprise, charities and voluntary groups. It is no good the Government simply trying to run people's lives.'

Norman Lamb, chief of staff to Liberal Democrat leader Sir Menzies Campbell, said: 'Empty threats to pregnant mothers will do little to restore confidence in a government that has failed to tackle poverty, crime and social exclusion for nine years.'

Earlier this year, Home Office minister Hazel Blears - who has no children of her own - was revealed to be considering plans to send an army of state nannies into the homes of problem families.

In an echo of the reality TV show Supernanny, specially-trained social workers would be assigned to nuisance children and their parents.

They would be able to intervene in everything from ensuring the children are fed properly to how parents manage their household budgets.