UPDATE: Ryan Sawyer Mays, Sailor Accused of Setting Fire to USS Bonhomme Richard, Said He's Being 'Set Up'

***Original article follows ***

The USS Bonhomme Richard, a $3 billion amphibious assault ship, was set ablaze on July 12, 2020 under mysterious circumstances with the government refusing to release any information on what happened.

"It's probably just a coincidence that this multi-billion dollar fire broke out during a nationwide surge in arson due to the Racial Reckoning," Steve Sailer commented last month.

On Thursday, the same day Biden was set to dominate the news cycle with his announcement that vaccines would be mandated for federal workers, the Navy dropped the news that a member of the Bonhomme Richard's crew was being charged for setting the blaze.

They refused to identify who it was, which is likely a tell in itself.



From CNN, "Navy charges sailor in connection with 2020 fire on USS Bonhomme Richard":

The US Navy has charged a sailor in connection with the 2020 fire that destroyed the USS Bonhomme Richard amphibious warship while it was in port in San Diego, a Navy spokesperson said Thursday.

The charges are based on evidence found during the criminal investigation into the fire, Navy spokesperson Cmdr. Sean Robertson said in a statement, which is "sufficient to direct a preliminary hearing in accordance with due process under the military justice system."

The sailor, whom the Navy has not publicly identified, was a member of the Bonhomme Richard's crew at the time, Robertson added.

Vice Adm. Steve Koehler, commander of the 3rd Fleet, is considering court-martial charges and ordered a preliminary hearing that will make recommendations under the Uniform Code of Military Justice for further proceedings "including whether or not there is probable cause to believe an offense has been committed and to offer a recommendation as to the disposition of the case," Thursday's statement said.

CNN previously reported that a sailor was being questioned over the possibility that they may have intentionally set a fire.

[...] The Bonhomme Richard was designed to support Marine Corps operations, but it was de-commissioned and scrapped after a damage assessment found that restoring the ship would cost billions of dollars.

Navy officials said that restoring the ship would cost $2.5 billion to $3.2 billion and take five to seven years, saying that some 60% of the vessel would need to be replaced.
The BLM riots caused an estimated $2 billion in damages. If this was connected, it would more than double that number.

Are we every going to find out what really happened?

I'm reminded of a hate hoax in the Navy in 2017 wherein a 27-year-old black seaman by the name of Marquie Little was caught vandalizing his own bunk with n-words and covering it in trash.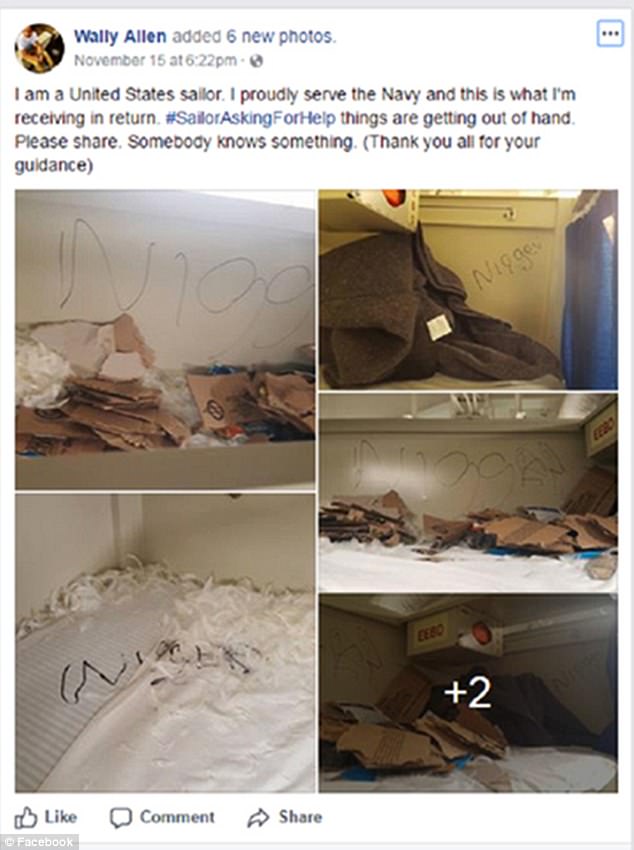 Cmdr. Dave Hecht, a spokesman for Naval Air Force Atlantic, said that while the case was proven to have been staged the incident would nonetheless be used "to provide additional crew training and reemphasize that vandalism and racism would not be tolerated."

Hecht also said Little "will remain a member of the crew and continue to perform his military duties."

Seeing as how they're keeping the identity of the accused in the Bonhomme Richard blaze secret, the rest of the crew may want to start preparing themselves to hear some more Ibram X. Kendi lectures!

Follow InformationLiberation on Twitter, Facebook, Gab, Minds, Parler and Telegram.