Lily Allen Won't Say If She's Taken A 'Refugee' Into Her Home As Promised A Month Ago
Chris Menahan
InformationLiberation
Nov. 28, 2016

British pop star Lily Allen won't say whether or not she has taken any "refugees" into her home as she promised to do over a month ago.

From The Daily Express:

The popstar's representatives remain tightlipped over over whether Ms Allen had offered sanctuary to a young asylum seeker or had in fact had any plans to do so when approached by Express.co.uk.

Their silence comes more than a month after the 31-year-old singer said that she would "of course" take a displaced refugee in to her London home after crying at the sprawling Jungle camp.
She said: "If these children are being displaced, of course, there's room for people in my house I'm going to take them in.

"I think anyone would. If you're a parent – the idea of my children wandering around aimlessly without anywhere to go.

"It's a real situation, it's happening closer to us than Glasgow."
What's the matter, Lily? You said there's room for "people" in your house and promised to take "them" in. That means you're willing to take in more than one.

Poor little 16-year-old refugee children like this are in desperate need of a home: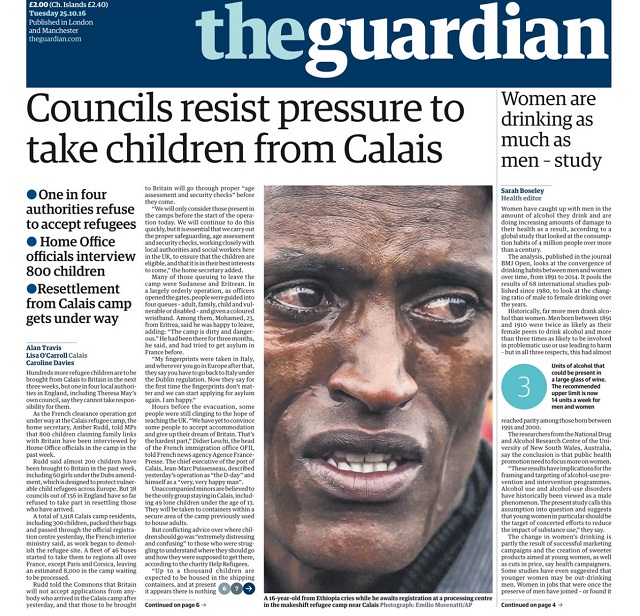 Why are you letting innocent, little children like him suffer?

Can't you see he's crying?

Why are you so heartless?

You said the cause of their suffering was the UK "bombing" their countries, so why won't you take these poor kids into your home and make their lives whole again?




These little children cannot survive without us!

Follow InformationLiberation on Twitter and Facebook.