France: Muslims Screaming 'Allahu Akbar' Stop Bus, Set it on Fire - Media Ignores
Chris Menahan
InformationLiberation
Aug. 02, 2016

Video from France shows a group of Muslims stop a bus, smash its windows, force its evacuation, then set it ablaze with a Molotov cocktail, all while screaming "Allahu Akbar."

The incident occurred last Wednesday in Franc-Moisin, Diversity Macht Frei reports. Despite all of Europe being on edge due to a recent series of Islamic terror attacks, this story has received zero international news coverage.

WATCH:



Le Parisien, one of the few local French papers which reported on the attack, quoted a local mayor saying how another worker was attacked a week earlier with a Molotov cocktail.

From Le Parisien (translated with Google):

"This act of vandalism, premeditated and free, the consequences could have been tragic follows an attempted homicide on a worker by a Molotov cocktail Friday, July 22 jet, and the looting of the common parts of the building landlord Plaine Commune habitat "recalls the mayor (PC) Didier Paillard.

"These actions of a few individuals heavily penalize the daily lives of residents whose buses are now diverted, gradients halls and threatened peace," says the elected again calling on the authorities to the rescue . It calls for the creation of a "specialized field brigade" BST dedicated to Franc-Moisin with "means officers up to the population of the city and delinquency facts that plague the quality of life of residents."
The paper speculates what may have been the attackers' motives:

Willingness to do battle with those who pose a public service mission? Retaliation in connection with trafficking? All the hypotheses are allowed, especially as the Franc-Moisin neighborhood just went through hours unrest in recent days.
"The desire to punish non-believing infidels" was for some reason missing from their list.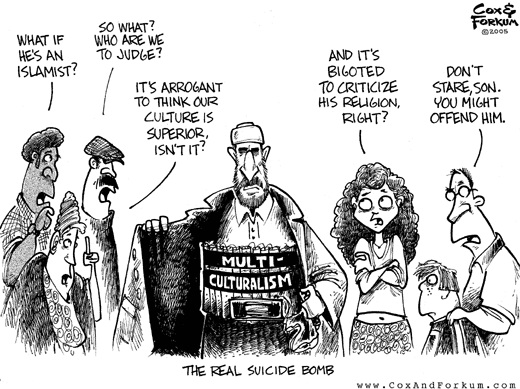 Follow InformationLiberation on Twitter and Facebook.