London's Muslim Mayor's First Act Covering up Sexy Women in Adverts
Chris Menahan
InformationLiberation
Jun. 13, 2016

Are you burka body ready?

From BI:

London's new mayor, Sadiq Khan, has announced that advertisements that portray "unhealthy or unrealistic body images" are to be banned from the city's public transport.

In a press release, the London mayor's office said that "from next month, Transport for London," or TfL, "will not allow ads which could reasonably be seen as likely to cause pressure to conform to an unrealistic or unhealthy body shape, or as likely to create body confidence issues, particularly among young people."
Being physically fit is now unhealthy.


Khan went on to say "it's for the children."

As the father of two teenage girls, I am extremely concerned about this kind of advertising which can demean people, particularly women, and make them ashamed of their bodies. It is high time it came to an end.

Nobody should feel pressurised, while they travel on the Tube or bus, into unrealistic expectations surrounding their bodies and I want to send a clear message to the advertising industry about this.
You know what frees women from any beauty standards?

Burkas.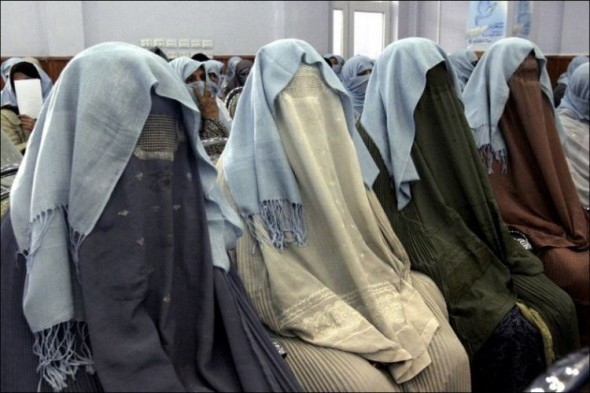 How women's liberation ends.
Follow InformationLiberation on Twitter and Facebook.